Posted on
Wed, May 22, 2013 : 6 a.m.
Common good: Is Little League baseball the answer?
By Wayne Baker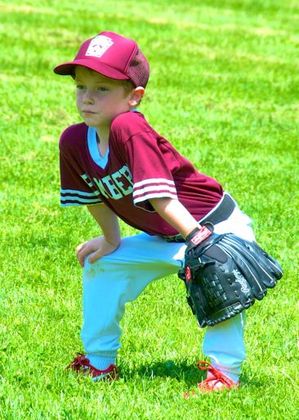 Editor's note: This post is part of a series by Dr. Baker on Our Values about core American values. This week Dr. Baker is discussing the common good.
How do we find the common good?
Jim Wallis, in his new book On God's Side, says that we have lost sight of the common good—but we can find it again. "The common good and the quality of our life together," he argues, "will finally be determined by the personal decisions we all make."
What are those personal decisions? Wallis offers 10 personal decisions in his book. Today, I focus on the first one.
He tells a warm and touching story about how it plays out in Little League baseball with his sons. Here's how he describes the decision: "If you are a father or mother, make your children the most important priority in your life and build your other commitments around them. If you are not a parent, look for children who could benefit from your investment in their lives."
And, here's how that advice plays out on the baseball diamond. Wallis has two sons, and has coached both of their Little Leagues teams. "It has been a father-son bond that will always be with us."
He recalls with fondness that day his older son's team won the AAA championship, and his son wanted to go back to the field to do some more pitching. It was too dark, so Wallis suggested that they "take a slow walk around the four diamonds that compose our Friendship Field, touching home plate at each one." And so they did, discussing the game and the great season they had.
"It was very dark when we touched the last home plate, and we could see the lights on at our house; my 10-year-old son looked up into my eyes and quietly said, 'Thanks, I love you Dad.' It was one of those moments you remember for the rest of your life as a father. And, for us, baseball has provided that kind of bond."
Is Little League baseball the answer? It's not the answer, but it is one answer to the personal decisions parents (and parental figures) can make. Maybe it's not baseball for you, or even any sport—it could be chess, hiking, music, building things, camping trips, sailing, or any of countless ways in which we can invest in our own children and our community's children.
What personal decisions do you make that foster the common good?
What's your equivalent to Little League baseball?
Wayne Baker is a sociologist on the faculty of the University of Michigan Ross School of Business. Baker blogs daily at Our Values and can be reached at ourvaluesproject@gmail.com or on Facebook.