Posted on
Fri, May 24, 2013 : 6 a.m.
Common good: What breaks your heart?
By Wayne Baker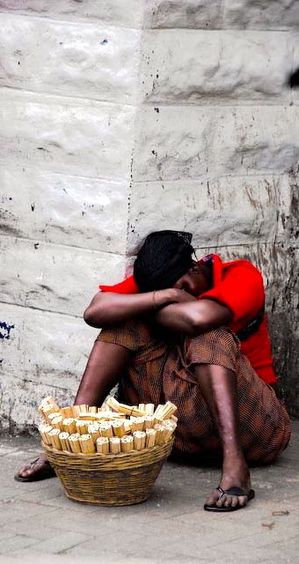 Editor's note: This post is part of a series by Dr. Baker on Our Values about core American values. This week Dr. Baker is discussing the common good.
"Ask yourself what in the world today most breaks your heart and offends your sense of justice," writes Jim Wallis in On God's Side. "Decide to help change that — join with others who are committed to transforming this injustice."
Ultimately, our quest for the common good begins with fresh motivation. That energy may come, Wallis argues, from a question like: What breaks your heart?
This week, we're discussing Wallis's latest book. We've covered how the common good requires the best big ideas of liberalism and conservatism, how many Americans feel "politically homeless" in the face of our polarized politics, how personal decisions (like coaching Little League baseball) is one way to find common ground, and the concept of servant government.
Wallis argues that we've lost sight of the common good, but all is not lost: We can still find the common good and preserve it. One way is to acknowledge that we still have common ground. As we've discussed in various ways before, Americans are united by 10 core values. The discovery that Americans are still united by core values is one of the main reasons I founded OurValues.org.
Each of us can play a part in building the common ground.
Ultimately, Wallis says, preserving and promoting the common good comes down to the personal decisions we make. At the end of his book, he offers a list of 10 such decisions. We've discussed some of them this week. Today, we end with his question about what breaks your heart and what you can do about it.
What in the world today most breaks your heart?
What offends your sense of justice?
Who around you feels the same way?
Wayne Baker is a sociologist on the faculty of the University of Michigan Ross School of Business. Baker blogs daily at Our Values and can be reached at ourvaluesproject@gmail.com or on Facebook.