Posted on
Fri, May 10, 2013 : 6 a.m.
Compassion: A community rallies to cure ALS
By Wayne Baker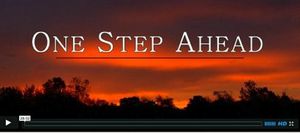 Editor's note: This post is part of a series by Dr. Baker on Our Values about core American values. This week Dr. Baker is discussing compassion.
"We had one life that we planned," said Gretchen Spreitzer, "and that got taken on a different trajectory after Bob got diagnosed with ALS." About 5,600 people are diagnosed with Amyotrophic Lateral Sclerosis, better known as Lou Gehrig's disease, in the U.S. each year, according to the ALS Association.
What happens when life takes us on such a dramatically different trajectory?
Today, I'm wrapping up our series on compassion with a special video I'm asking you to watch. We started the week with a free online quiz about compassion in the workplace and discussed why compassion makes business sense, how we are hardwired for compassion, and three types of givers.
To conclude our series, let's move from theory to a personal story — how Bob's and Gretchen's lives have been shaped by the generosity of family, friends, colleagues and even strangers. Bob and Gretchen are married with two children. Both are professors at the University of Michigan. Their response to the dire news of ALS is testimony to what Dr. Viktor Frankel said about freedom: No matter what, each of us is free "to choose one's attitude in any given set of circumstances, to choose one's own way."
Bob and Gretchen chose a positive approach to Bob's illness, inspiring the creation of Ann Arbor Active Against ALS, the grassroots movement that "searches for fundraising ways to shore up cure-based funding for ALS." A2A3 hosts a range of fundraising activities, such as the annual Electric Bolt run. This year, the run is Sunday, July 28th.
The outpouring of compassion also inspired the making of "One Step Ahead," a documentary that premiered this week on Detroit Public Television. It is available 24/7 on Vimeo, so you can watch it anytime. (Just click the image above.)
Here's a description of the short documentary: "One Step Ahead" explores how this positive approach guides the professor, his family, his medical team, and his supporters. Fundraising efforts highlighted include six women who swim the English Channel to raise global awareness about ALS, as well as raising money for ALS research; the joint effort of A2A3 and U of Michigan's Phi Delta Theta, and their annual Boxcar Derby; and A2A3's Family Fun Day, where examples of an active lifestyle are encouraged and demonstrated.
Typically, I end each column with two or three questions. Today, however, I end with a request and a single question:
Would you watch "One Step Ahead" and tell us what you think?
Wayne Baker is a sociologist on the faculty of the University of Michigan Ross School of Business. Baker blogs daily at Our Values and can be reached at ourvaluesproject@gmail.com or on Facebook.