Posted on
Mon, Jun 3, 2013 : 6 a.m.
Faith and money: Which makes you happier?
By Wayne Baker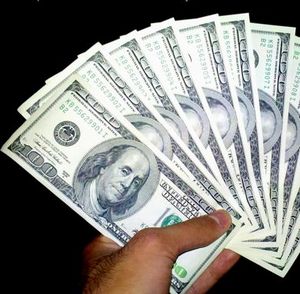 Editor's note: This post is part of a series by Dr. Baker on Our Values about core American values. This week Dr. Baker is discussing faith, money and happiness.
Most Americans understand that our beliefs and our material possessions both are vital to happiness. But, is one more important than the other? Let's say you had to choose between your material possessions and your religious beliefs (which could range from devout to "none"). Which one would you say makes you more satisfied?
Journalist David Briggs, who specializes in covering religion, has been digging into the relationship between faith and money, using data from the U.S Congregational Life Survey. This survey is the largest and most representative survey of congregations around the country. The results might surprise you!
One question these researchers investigated was: What makes us happy? To sort the really important factors from everyday expressions of happiness, the authors of the survey asked about what "extremely delights" people.
What's at the top "extreme delight" list? Spiritual life? Family and friends? Material possessions? Health?
Given the survey covers Americans who go to church, a natural guess is spiritual life. But that's not it. There's a tie for first place: material possessions and family and friends. Overall, 42 percent of all congregants report that they are extremely delighted with the things they own. This percentage is virtually the same for Catholics, Conservative Protestants, and Mainline Protestants. Overall, 42 percent of all congregants say they are extremely delighted with their close ties to family or friends. Catholics tend to rate this a bit higher, Protestants a bit lower.
Do these findings surprise you? In his report on this survey, Briggs explains it this way: "A relentless consumer culture urges us to find meaning and satisfaction in material goods." Because church teachings eschew the importance of material possession, we might expect that belonging to a church is protection against the influence of our consumer culture. Not true, it seems.
What are churchgoers least delighted about? This answer might surprise you, too. They are least satisfied with their spiritual lives and what they achieve in life. Only 32 percent say they are extremely delighted with their spiritual lives. And, only 28percent say they are similarly delighted with what they achieve in life.
Do Briggs' findings surprise you?
Are you more delighted with your material possessions or your spiritual life?
What makes you extremely delighted?
Wayne Baker is a sociologist on the faculty of the University of Michigan Ross School of Business. Baker blogs daily at Our Values and can be reached at ourvaluesproject@gmail.com or on Facebook.