Posted on
Mon, Apr 1, 2013 : 6 a.m.
Immigration reform: Time for a new strategy?
By Wayne Baker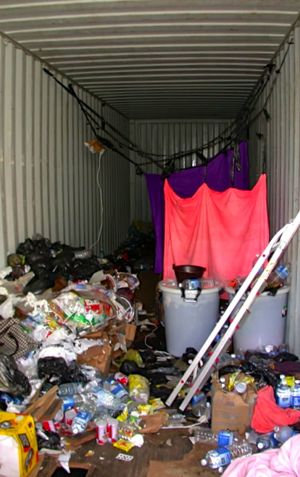 Editor's note: This post is part of a series by Dr. Baker on Our Values about core American values. This week Dr. Baker is discussing immigration reform.
How broken is our current immigration system? A new consensus on immigration reform seems imminent, but does the system need fixing?
Almost two-thirds of Americans say the current system is completely broken (23 percent) or broken but still working in some areas (40 percent), according to a new poll by the Public Religion Research Institute (PRRI). An additional 29 percent say the system isn't broken but has big problems.
Is deportation the solution? A majority of Americans (55 percent) disapprove of deportation as the main emphasis of immigration reform, though a sizable minority (40 percent) thinks we should get serious about shipping illegal immigrant back to their home countries.
What about self-deportation? This is a euphemism that suggests freedom of choice but really means making things so harsh here that people leave. Self-deportation is not a new idea, but it gained national visibility when the Republican Party in 2012 adopted it as a plank in the party platform. Almost two-thirds of Americans (64 percent) disagree with self-deportation as a way to fix the system.
What about a path to citizenship? Almost two-thirds of Americans (63 percent) agree that this is the best option, provided certain requirements at met. Democrats (71 percent) and Independents (64 percent) are more likely than Republicans (53 percent) to view this as the best fix, but majorities in each group favor it. Just under half (45 percent) of the Tea Party also favors this option.
Surprisingly, few people—across all political affiliations—think that permanent legal residence (not citizenship) is a good choice. Supporters of this option range from a high of only 16 percent among the Tea Party to a low of 13 percent among Democrats and Republicans.
There is also a broad swath of agreement across religious lines, as PRRI learned when they sliced the data by religious affiliation. At least seven in 10 Hispanic Catholics, Hispanic Protestants, and black Protestants favor a path to citizenship. More than 60 percent of Jewish Americans, Mormons, white Catholics, and white mainline Protestants also prefer this option. Even a majority of white evangelical Protestants (56 percent) think this is the best way to fix the immigration system.
Do you think the current immigration system is broken?
Is a path to citizenship the right fix?
Wayne Baker is a sociologist on the faculty of the University of Michigan Ross School of Business. Baker blogs daily at Our Values and can be reached at ourvaluesproject@gmail.com or on Facebook.