OUR VALUES
COLUMN:

Kid consumers: Does your kid 'need' a Starbucks?

Posted on Mon, Oct 8, 2012 : 9:44 a.m.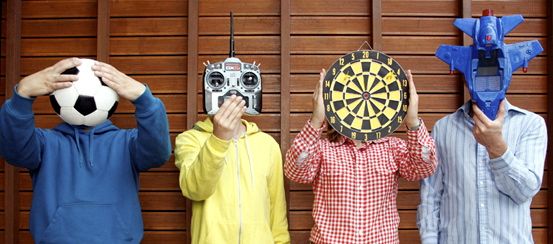 Editor's note: This post is part of a series by Dr. Baker on Our Values about core American values. This week Dr. Baker is discussing kids and consumerism.
"I NEED a Starbucks!" demanded a 4-year old just off the ski slopes at Park City Mountain Resort in Utah. My colleague who witnessed the event told me she couldn't believe her ears. "My face must have registered my disbelief. Her mother apologetically explained, 'We don't give her coffee; she wants a hot chocolate.'" The nearby Ski School provided free hot chocolate, but, of course, it wasn't Starbucks hot chocolate.
What's amazing about this story is the mother's interpretation. She interpreted the look of disbelief as a concern that a small child might be drinking coffee. The real reason for the look was that a 4-year-old would know and utter such an adult phrase.
The child had probably heard her mother utter the same phrase in times of discomfort or distress. Child was modeling mother. One generation of consumers was training the next.
Turning a "want" into a "need" for a specific product is the advertiser's dream come true. Bringing children into the equation has turned out to be a goldmine. Kid consumers play a big role in household expenditures.
James McNeal, a marketing consultant and author of "Kids as Consumers: A Handbook of Marketing to Children," says that last year kids influenced $1.12 trillion in family spending. With that amount of money at stake, it's no wonder kids are in the crosshairs of enormous marketing efforts.
I confess that I haven't solved the problem of kid consumers when it comes to my own son. I have caved in to his demands for heavily-advertised products, adding our droplets to that $1.12 trillion ocean. But we've also had a few breakthroughs—times when the product didn't come close to delivering the experience he saw repeatedly on television. Now, he's a bit more skeptical about the veracity of advertisements aimed at him.
How do you handle kids who want the newest thing?
Is marketing to children harmful?