Posted on
Thu, Jan 3, 2013 : 11 a.m.
Let's get our kids involved in the solutions for online safety
By Kristin Judge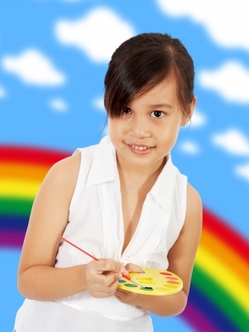 Photo courtesy of www.freedigitalphotos.net
In 2011, our community hosted a program with 420 high school students in a banquet room for four hours of speakers discussing how to
stay safe online
. People thought I was crazy to think we could keep the attention of that many high school students on this topic for that amount of time. Being a former middle school teacher, I had more faith in our youth and was not disappointed.
Students were attentive and engaged for the entire day. We had a young man come up to us at the end of the day to share a sketch he worked on during the program, and the U.S. Department of Homeland Security representative who was there incorporated that picture into a national website.
The teacher came up to me after that event and shared what that attention meant to the boy. He is a creative artist, and he was recognized for putting that talent to good use. As I left the event, I overheard a young lady speaking to a friend in the restroom. She said with a bit of urgency in her voice, "remind me to take some pictures off Facebook when I get home." We had made a small impact!
During my years in the classroom, I learned that kids want to be engaged with adults in problem solving issues that are important to them. There are two wonderful programs created to help students learn about safety that I want to share in hopes you will share them with the schools in your area.
The Multi-State Information Sharing Analysis Center (MS-ISAC) and Educause each have contests with deadlines coming up in February and March, so call your school today.
The MS-ISAC poster contest is done in cooperation with the U.S. Department of Homeland Security, National Association of Chief Information Officers and StaySafeOnline.org and is open to students in kindergarten-12th grade. The poster themes focus on:
Cyber security
Cyberbullying
Cyber community citizenship (Cyber Ethics)
Malicious code (Worms and Viruses)
Social networking
Mobile media devices
Inappropriate texting
The 13 nationwide winners will have their artwork incorporated into a calendar that is printed and shipped to every state in the country along with 200+ local governments and several U.S. territories. They will also receive a framed certificate and a prize. The top winner's poster is made the cover of the calendar, and last year's winner was invited to a meeting with her governor to celebrate. For information about the student poster contest visit: http://www.msisac.org.
College and university students are encouraged to enter the Educause poster and video contest. The suggested themes for this contest include, but are not limited to:
Cloud security and considerations for sharing data
Computer security
Cybersafety: staying safe online
Passwords and pass phrases
Physical security
Privacy
Safeguarding data and personal information
Security of personally owned devices or mobile devices (BYOD)
Wireless security
The previous winning videos can be seen on social media networks and can be shared as educational tools by all teachers or parents. Winners can win cash prizes.
For information about this contest, visit: www.educause.edu/securityvideocontest.
Today's Quick Tip:
Contact a teacher or principal today to share with them these great program ideas for their students. Help empower our youth to be a part of the solution to online safety.
To get more great information about staying safe online, including access to free monthly newsletters, webcasts and more, visit the Center for Internet Security at www.cisecurity.org. Stay tuned for our next chat!
Kristin Judge is the Executive Director of the Trusted Purchasing Alliance, a division of the Center for Internet Security. She can be reached at kristin.judge@cisecurity.org.