Posted on
Fri, Aug 9, 2013 : 5 a.m.
Losing my religion: Can we be religious without being spiritual?
By Wayne Baker
From Dr. Baker: Welcome columnist Terry Gallagher.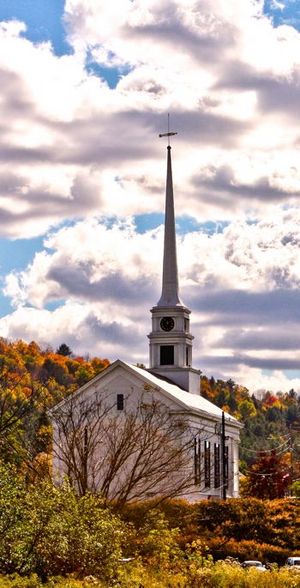 A lot of attention has been paid to those who describe themselves as spiritual but not religious, a phenomenon so vast as to have its own Wikipedia entry.
But what about the other side of the coin? Is it possible to be religious without being especially spiritual?
Earlier this year, in a series about the Catholic church after Pope Benedict's resignation, I asked why anyone remains Catholic, after all we know.
More than 20 years ago, the late Fr. Andrew Greeley said, "The answer is that Catholics like being Catholic."
I'd bet you could say the same thing about other churches and other religious traditions. Many people stick with the church they were brought up in because it's the church they were brought up in.
They like the music or the camaraderie. They have affectionate memories of the pastor who married them or performed their parents' funerals. Some find they really enjoy working with other members of the congregation preparing meals for the grieving. Others feel a proud connection between their religious tradition and their ethnic identity. Many people see their church as an effective means to organize their community and make lives better for the needy.
There are a lot of reasons why people stick with a particular religion apart from its theology and dogma.
A very thoughtful man I know once told me that he believes in Methodism, but not in God.
Would you call that being religious without being spiritual?
Please, add a comment below.
Originally published at www.ReadTheSpirit.com, an online magazine covering spirituality, religion, interfaith and cross-cultural issues.