Posted on
Wed, Jun 12, 2013 : 6 a.m.
Older Americans: Is divorce OK?
By Wayne Baker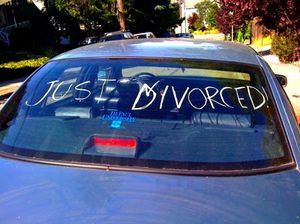 Editor's note: This post is part of a series by Dr. Baker on Our Values about core American values. This week Dr. Baker is discussing older Americans.
Divorce rates have been climbing for decades, but lately there's been a slowdown in divorces. More couples are likely to reach their 10th wedding anniversary than they used to, according to the U.S. Census. At the same time, attitudes about the moral acceptability of divorce are changing.
What do older Americans feel about the acceptability of marital dissolutions?
Almost seven of 10 Americans (69 percent) ages 55 and older now say that divorce is morally okay, according to a just-released Gallup study. This puts older Americans on par with younger Americans. Sixty-eight percent Americans between the ages of 18 and 34 agree with older Americans, and 66 percent of middle aged Americans (ages 35-54) also say that divorce is morally acceptable.
The big news, once again, is that older Americans are driving changing attitudes. While other Americans' attitudes about divorce have not changed much over the past decade, older Americans' attitudes have changed dramatically during the same time span. Only 48 percent of older Americans in 2001 said divorce was acceptable. This figure increased by 21 points by 2013.
Do you believe that divorce is morally acceptable?
Are you surprised to learn that older Americans have changed their minds about the acceptability of divorce?
Wayne Baker is a sociologist on the faculty of the University of Michigan Ross School of Business. Baker blogs daily at Our Values and can be reached at ourvaluesproject@gmail.com or on Facebook.