Posted on
Fri, Jun 14, 2013 : 6 a.m.
Older Americans: Young dogs? Old dogs? Is there an age gap?
By Wayne Baker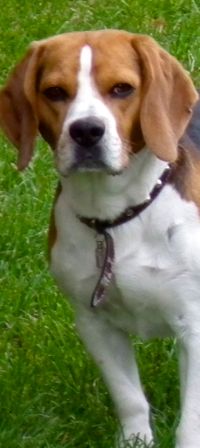 Editor's note: This post is part of a series by Dr. Baker on Our Values about core American values. This week Dr. Baker is discussing older Americans.
Attitudes about many controversial social issues are changing—and in many instances older Americans are leading the change.
In some areas, however, we still have big age gaps. These are issues where younger and older Americans have the biggest differences of opinion. As we shall see today, all of the top age-gap issues involve sex.
Where have older Americans (55-plus years of age) changed their minds about what is morally acceptable? This week, we've discussed five, based on a new report from the Pew Research Center: gay or lesbian relations, having a baby outside of marriage, sex between an unmarried man and woman, divorce, and embryonic stem cell research. For each issue, a majority of older Americans now say it's morally acceptable.
But big gaps remain.
Though a majority of older Americans (51 percent) now say that gay or lesbian relations are morally acceptable, a much higher percentage of young Americans (74 percent) say the same. That's a 23 point difference in the Pew polling.
There's a 16 point difference between younger and older Americans when it comes to the moral acceptability of sex between an unmarried man and woman. And, a 14 point gap between young and old when it comes to the moral acceptability of having a baby outside of wedlock.
The biggest age gap involves pornography. Here, 49 percent of younger Americans say pornography is morally acceptable, but only 19 percent of older Americans agree. The second biggest difference of opinion concerns sex between teenagers. Almost half of younger Americans (48 percent) say this behavior is morally acceptable, but only 22 percent of older Americans agree.
Overall, however, the big news is that "old dogs" can learn new tricks. Many older Americans have changed their minds about controversial issues, with majorities now saying that many are morally acceptable.
These trends are right in line with a column Terry Gallagher, a regular guest author on OurValues.org, wrote about successful aging: Researchers on a MacArthur Foundation study proved that "older people can, and do, learn new things—and they learn them well." (You can read Terry's original column here. Also: Look for Terry to return this summer on OurValues.org!)
Are you surprised by changing attitudes among older Americans?
Does the remaining age gap surprise you?
Do you think the trends on the issues we've examined this week will continue?
Wayne Baker is a sociologist on the faculty of the University of Michigan Ross School of Business. Baker blogs daily at Our Values and can be reached at ourvaluesproject@gmail.com or on Facebook.