Posted on
Wed, May 15, 2013 : 10:20 a.m.
One thing: Have you found your … harmonica?
By Wayne Baker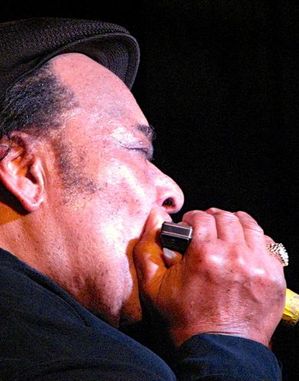 Editor's note: This post is part of a series by Dr. Baker on Our Values about core American values. This week Dr. Baker is discussing the value of "one thing."
One thing can change a life. For James Cotton that one thing was — and still is — a blues harmonica.
Cotton, along with Blues singer/guitarist Keb' Mo', was just interviewed by Scott Simon on NPR's Weekend Edition. (You can listen to the podcast here. In addition to Cotton's words, you'll be treated to some great music.) After one audio clip of Cotton's music, he says, in his now-raspy voice, "I guess I was born with the Blues. And I don't know nothing else but the Blues."
"When you get one thing right in life, you know," says Keb' Mo'.
"Yeah," says Cotton.
"Yeah," Keb' Mo' agrees. "That's all you need to do, is get one thing right in life. You know, you get a whole bunch of things and that one thing right that you get in life. But if you do that one thing and you put your heart into it, that makes it easy."
That makes it easy?
What do you think about that?
One thing is certain: At age 77, Cotton's singing voice is shot due to throat cancer. That would be the end for many blues musicians—except that Cotton can still play a mean harmonica.
As he said in the interview, "The voice is gone, but the wind is still there." Whatever else he did or failed to do in his life, Cotton chose well. He's still going strong with his one right thing.
Do you have one right thing?
Do you have another good example of someone who found the right thing?
Thanks for Terry Gallagher for calling this NPR podcast to my attention. Terry is a regular guest author on OurValues.org, and will be returning soon.
Wayne Baker is a sociologist on the faculty of the University of Michigan Ross School of Business. Baker blogs daily at Our Values and can be reached at ourvaluesproject@gmail.com or on Facebook.