Posted on
Mon, May 27, 2013 : 6 a.m.
Our military: How important is being Number 1?
By Wayne Baker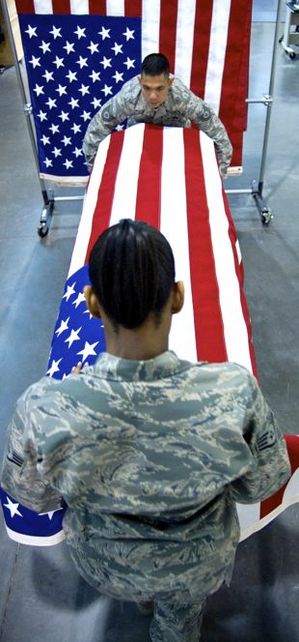 Editor's note: This post is part of a series by Dr. Baker on Our Values about core American values. This week Dr. Baker is discussing the military.
Memorial Day is a time to pause and remember the men and women who died while serving in our armed forces. "Nearly 7,000 Americans have made the ultimate sacrifice" in the last decade, noted Obama in a speech last week at the National Defense University. "Many more have left a part of themselves on the battlefield, or brought the shadows of battle back home."
The human costs and financial costs (now over $1 trillion) of the wars we've been fighting are enormous. In the first part of this week's OurValues series, I want to combine our reflections on the fallen with a question about our future:
How important is it to continue to be Number 1 militarily?
More than six of 10 Americans say it's important for the U.S. to be the top military power in the world, according to a recent Gallup poll. Republicans are much more likely to say so. Eight of 10 Republicans say it's important for the U.S. to be Number 1 militarily, compared to 48 percent of Democrats.
Americans have felt this way for a long time. Since 1993, Gallup has asked about the importance of being Number 1 militarily—and a majority of Americans each time has said that it's important to hold the top spot. There has been a range, however. The low since 1993 was 59 percent, while the high was 70 percent.
Whether or not you think we should be the top military power, do you think that we actually are? Just half (50percent) say that we are the Number 1 military power, according to the 2013 Gallup poll. The percentage was 63 percent in 1993, which fell to 51 percent in 1999. By 2010, the percentage saying we are Number 1 had risen to 64 percent. There has been a 14 percentage point drop in that response over the past three years.
Do you believe it's important to be Number 1 militarily?
How will you honor the nation's fallen on this day of remembrance?
Wayne Baker is a sociologist on the faculty of the University of Michigan Ross School of Business. Baker blogs daily at Our Values and can be reached at ourvaluesproject@gmail.com or on Facebook.