Posted on
Wed, Apr 10, 2013 : 6 a.m.
Plan B: Will the court's ruling open floodgates?
By Wayne Baker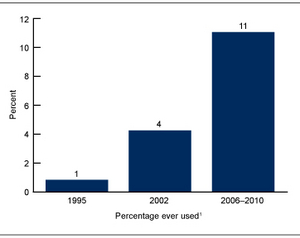 Editor's note: This post is part of a series by Dr. Baker on Our Values about core American values. This week Dr. Baker is discussing emergency contraception.
By court order, within 30 days emergency contraceptives — like Plan B One Step — can be purchased by anyone over the counter. (See earlier parts in our series this week for more on this change.)
Our question today is: Should we expect an increase in use?
Even before this judicial ruling, the use of emergency contraceptives has been on the rise, according to The National Center for Health Statistics of the Centers for Disease Control and Prevention. In 2002, 4.2 percent of what the NCHS called "sexually experienced women aged 15-44" reported using emergency contraception. In 2006-2010, the percentage was 11 percent or about 5.8 million women.
Nevertheless, women who used these pills did not do so frequently. The vast majority of women who have used this form of contraception used in only once (59percent) or twice (24 percent). Only 17 percent used it three or more times.
Younger women were more likely to use the pills. Almost one-fourth (23 percent) of women aged 20 to 24 have used emergency contraceptives, more than any other age group. Next comes ages 25 to 29 (16 percent) and ages 15 to 19 (14 percent).
Marital status is a factor. Women who have never married are the likeliest to have used Plan B or other emergency contraceptives, with 19 percent of this group saying that have used it at least once. Women who are currently or formerly married are the least likely: only 6 percent of this group.
Level of education is one of the biggest factors: higher education means more use. For example, only 6 percent of women with less than a high school education report that they have used emergency contraceptives. This figure increases to 11 percent for women with some college and 12 percent for women with a bachelor's or higher degree.
Do any of these findings surprise you?
Should we expect an increase in use following the judicial decision?
Would you consider increased use to be a good or bad outcome?
Wayne Baker is a sociologist on the faculty of the University of Michigan Ross School of Business. Baker blogs daily at Our Values and can be reached at ourvaluesproject@gmail.com or on Facebook.