Posted on
Thu, Jun 6, 2013 : 10 a.m.
Secure your Facebook account, a step-by-step guide
By Kristin Judge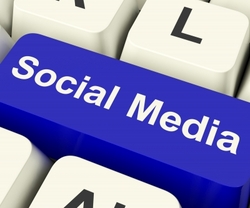 Image courtesy of Stuart Miles/FreeDigitalPhotos.net
Recently, I spent a Sunday afternoon cleaning up my
Facebook
. By that, I mean I "un-friended" about 100 people.
The phishing attacks using information on Facebook have been increasing, and I realized that only people who are actively in my "in-person" life need to have access to my online life. Some people post a warning before weeding out friends, but I chose not to bring attention to my cleansing. Cowardly? Perhaps!
According to Facebook's own annual report, the number of active users in March 2013 was 1.11 billion up from 901 million in March 2012. Any way you look at it, Facebook is a part of modern culture. Mashable.com has a graphic of social media by the numbers in the article, "Just who uses social media? A Demographic Breakdown."
Even though American teens are shying away from Facebook and migrating toward Twitter, safety on the social media site is still a priority. According to the Pew Research Center Report, "Teens, Social Media, and Privacy", 94 percent of teens who are on social media have a profile on Facebook, and the number of teens on social media with a Twitter account is up to 26 percent from 12 percent in 2011.
One concern I have is the teens who have migrated to Twitter but kept their Facebook page active. This is a concern because if the teens are not actively monitoring Facebook, they may not be keeping up with the changes in security and privacy. Out of sight, out of mind? As parents, we need to keep up the dialogue and education with our social media using teens.
Today's quick tips will help you navigate and secure the privacy and security settings for all the Facebook users in your life. The Center for Internet Security's very own Shehzad Mirza recently published, "How to Secure Your Facebook Account." This is a practical, easy to read guide meant for the typical user.
If you spend just about 30 minutes with this publication and your Facebook account, you will do wonders to improve your safety and privacy online. In the guide, Shehzad covers each important safety and privacy section on Facebook and gives a recommendation. He even uses pictures so everyone can follow along.
Today's Quick Tips: (These tips come directly from the Center for Internet Security, "How to Secure Your Facebook Account" whitepaper linked above)
Use secure passwords
Enable the security settings on Facebook
Restrict who can see your posts, pictures and other personal information
Restrict who can post items to your wall or tag you without permission
Block users, app invitations, event invitations and apps
Turn on notifications to keep up on activities that involve you
Disable subscribers
Restrict the amount of information apps can access
Restrict Facebook from sharing your personal information with third parties
Be sure your credit card information is not being stored on your account
Remember, security and privacy settings on social media can be changed without your even noticing. It is good practice to run through these settings a couple times a year. Just like good oral hygiene, you can check your Facebook the same week you get your teeth cleaned twice a year!
Another great resource is Facebook's own security page found at https://www.facebook.com/help/security.
To get more great information about staying safe online, including access to free monthly newsletters, webcasts and more, visit the Center for Internet Security at www.cisecurity.org. Stay tuned for our next chat!
Kristin Judge is the executive director of the Trusted Purchasing Alliance, a division of the Center for Internet Security. She can be reached at kristin.judge@cisecurity.org.