OUR VALUES
COLUMN:

Social safety net: Should we reopen workhouses?

Posted on Fri, Sep 7, 2012 : 11:37 a.m.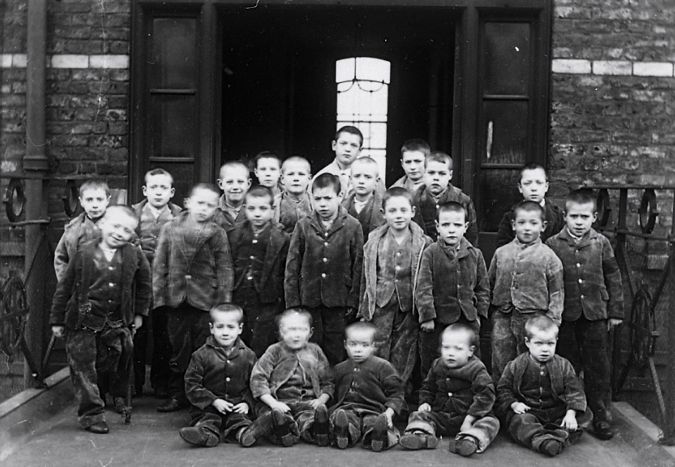 Editor's note: This post is part of a series by Dr. Baker on Our Values about core American values. This week Dr. Baker is discussing the social safety net.
My grandfather spent his infancy in an English workhouse, along with his mother, consigned there after his father died and mother and child were not able to provide for themselves. English workhouses (also called poorhouses) were the social safety net in England at that time.
No, that's not a family photo above — but it is a classic photo taken of boys in a workhouse. In this photo, it's boys at Crumpsall Workhouse in Manchester, England, in about 1895.
Originally, workhouses were for the able-bodied poor who were unable to support themselves on the outside. Life was harsh and unpleasant. Dickens' portrayed this harsh life in "Oliver Twist." In the late 1800s when my grandfather and his mother got there, the mission had changed, and workhouses were places for the old, the sick, orphans and widows.
America had its own version of English workhouses. They were abolished with the creation of Social Security and the widening social safety net. We've talked all week on OurValues.org about this net, including the role of government in providing for the needy, the rise in Republican opposition to this role of government, differences between whites and blacks and how — in today's political climate — Republicans like Richard Nixon would be considered "lefties."
Depending on how the election turns out in November, we could be facing a radical reduction in the scale and scope of the social safety net. While this might help the deficit, it leaves us with the question: Where will support come from? Who will care for those who can't care for themselves? Would we ever see something as drastic as the re-establishment of the English workhouse?
Things turned out well for my English grandfather. Eventually, he and his mother were able to leave the workhouse. He married and brought his young wife and first child to America, where he realized the American Dream, rising from poverty to become a landowner, farmer, and businessman. The farm is now suburbia, but the farmhouse where my mother was born still stands.
As we conclude this week, we'll end where we started:
Should the government help those who can't provide for themselves?
What changes in the social security net are you willing to accept?
Dr. Wayne E. Baker is a sociologist on the faculty of the University of Michigan Ross School of Business. Baker blogs daily at Our Values and can be reached at ourvaluesproject@gmail.com or on Facebook.