Posted on
Wed, Feb 13, 2013 : 10:09 a.m.
State of the Union: Will it make a difference?
By Wayne Baker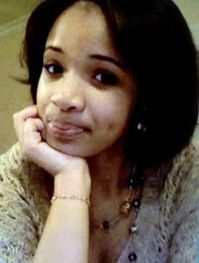 Editor's note: This post is part of a series by Dr. Baker on Our Values about core American values. This week Dr. Baker is discussing the State of the Union.
What did you think of President Obama's State of the Union address last night? Did his address affect your approval of him? Will it make a difference in issues that concern you?
As expected, Obama covered lots of issues. Jobs were prominent, as you can see in the word cloud of the speech, above. (We also made a word cloud of his 2012 State of the Union, when he also stressed jobs.)
But the emotional highpoint came at the end when be addressed gun control. Each gun control measure deserves a vote, he said, whether a legislator votes up or down.
Why?
"Because in the two months since Newtown, more than a thousand birthdays, graduations, and anniversaries have been stolen from our lives by a bullet from a gun. One of those we lost was a young girl named Hadiya Pendleton. She was 15 years old. She loved Fig Newtons and lip gloss. She was a majorette. She was so good to her friends, they all thought they were her best friend.
"Just three weeks ago, she was here, in Washington, with her classmates, performing for her country at my inauguration. And a week later, she was shot and killed in a Chicago park after school, just a mile away from my house. Hadiya's parents, Nate and Cleo, are in this chamber tonight, along with more than two dozen Americans whose lives have been torn apart by gun violence. They deserve a vote."
"They deserve a vote" was repeated, mantra-like, and if it leads to meaningful gun control this could be an historic speech.
Obama's previous State of the Union addresses had little impact on his approval ratings, according to polling data from Gallup. The biggest impact was a mere 2 percentage point bump after his address last year.
Which recent president enjoyed the biggest positive effect from the annual address? Gallup has reliable data on this since Jimmy Carter. And it was Bill Clinton, in his 1998 address, who experienced the largest positive bump, a full 10 percentage points. He also had the second largest increase, 6 percentage points, right after his 1996 address. George W. Bush tied, with the same percentage point increase, in 2005.
Who got slammed? The first Bush experienced the biggest hit, a drop of 7 percentage points following his 1990 speech.
So, what's your assessment of the 2013 address?
Was it historic?
Will this address make a difference in issues that concern you?
Wayne Baker is a sociologist on the faculty of the University of Michigan Ross School of Business. Baker blogs daily at Our Values and can be reached at ourvaluesproject@gmail.com or on Facebook.