Posted on
Wed, Nov 21, 2012 : 11:24 a.m.
Thanksgiving: Do you take human dignity for granted?
By Wayne Baker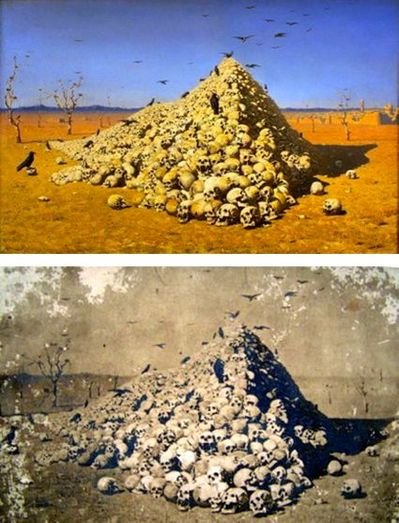 THIS WEEK, we welcome Dmitri Barvinok for Thanksgiving stories taking us far away—to reflect on the basics of life here, at home, today. Dmitri's family homeland is Belarus. Read Part 1 for more background.
Here is Part 3 …
Today's topic is human dignity. In hard times, it becomes difficult to maintain your inner strength, but as you'll see: Some people maintain their sense of human dignity no matter the circumstances.
My grandmother recalls a particular example, when she was working as an accountant at a social security agency in Belarus, 1955, two months after she finished school. One day, a man named Iosif Starbrovsky walked in. He was a former colonel of the now-defunct tsarist army. He had been a land-owning nobleman.
Yet, he came in asking for clothes. One shoe was tied with a wire, and the sole was practically gone. He lived in absolute poverty, as the revolution treated him poorly, due to his status under the tsar. However, the Soviet government reacted strangely to him. Soviet officials did not seem to harass him in the way they tended to oppress other soldiers who had been on the "wrong" side during the revolution. At least that was my grandmother's version of the story.
She recalls vividly how he only would accept one item of clothing: an officer's overcoat. These coats were not scarce in that era. Many children had inherited these sturdy coats from their fathers and wore them to school. Used coats were available at the bazaar for a price, but of course Starbrovsky had no money.
The request was made with great dignity, my grandmother recalls. In fact, so powerful was the way he presented his request that the manager of the agency, Zoya Ivanovna Kapeikina, an ex-guerilla in the revolution, was moved. Although they had been enemies, Zoya made sure the colonel received his coat.
There was more to this story. Iosif Starbrovsky also was the founder of the museum in Slonim, Belarus. It opened in 1929, when Slonim was still part of Poland, before joining the USSR in 1939. Starbrovsky collected artifacts and preserved them in his home, despite having very little to live on himself.
His collections of tsarist Russia documents, revolutionary-era letters, journals and meeting notes as well as other treasures—including a bust of Napoleon—survived World War I, the Bolshevik revolution and World War II. The museum still stands today and now bears his name.
Can you recall an example of powerful human dignity?
What do yo take pride in, either in yourself or in your country?
Wayne Baker is a sociologist on the faculty of the University of Michigan Ross School of Business. Baker blogs daily at Our Values and can be reached at ourvaluesproject@gmail.com or on Facebook.