Posted on
Wed, Jul 3, 2013 : 6 a.m.
The power of your click: Do you tweet your TV?
By Wayne Baker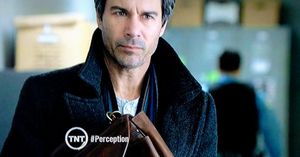 This week,
welcome OurValues Media Director Dmitri Barvinok, reporting on
social media
.
Twitter TV—it's a strange new phenomenon that's hard to escape if you enjoy TV.
Never heard of this idea? Perhaps you've noticed all the phrases that show up on your TV screen with a pound sign: #. These are Twitter hash-tags. Network executives assume that many viewers are watching with digital devices close at hand—and will spread the buzz on Twitter via these distinctive hash-tagged phrases.
Why are these hash-tags blossoming on your TV?
Twitter launched in 2006, and the micro-communication platform quickly introduced the infamous hashtag into internet communications, allowing users to exchange 140-character strands of information characterized by #searchable #themes and #topics.
So far, Twitter is not as popular as other forms of social media. A late-2012 Pew report shows that 67 percent of internet-using people are active on Facebook, compared to 20 percent on LinkedIn and only 16 percent on Twitter. But the power of your clicks on Twitter doesn't entirely depend on Twitter's reach.
Twitter hash-tags are watched by other media-savvy folks across the country and the rising waves of network TV hash-tags theoretically demonstrate the buzz TV shows are creating. Twitter TV is a new way for audiences to interact with the medium they're watching—and for media moguls to show advertisers that you are paying attention. Here's the statistic that makes this very appealing: According to Twitter, 64 percent of mobile Twitter users are most often on Twitter in front of the television.
Newer TV series—like TNT's Perception last night—are especially eager to spike high in Twitter rankings. But this goes much further than simply showing what you're watching: During the 2011 MTV Video Music Awards, Twitter was flooded with up to as many as 120,000 tweets per minute concerning the performance itself. In fact, analysts knew that the most exciting part of the whole performance—at least as far as Twitter fans were concerned—was Beyonce's pregnancy rumor (even more exciting than Adele's performance)!
Some of the live prime-time competitions—American Idol and the like—are experimenting with real-time options for the audience to make choices during the broadcast. American Idol even shows a real-time Twitter chart of whether the audience agrees, or disagrees, with the show's judges.
Have you ever tweeted during a TV show? Tell us about it in a comment.
Do you like this trend?
Would you be more likely to watch television if you could interact with it?
Originally published on OurValues.org.
Wayne Baker is a sociologist on the faculty of the University of Michigan Ross School of Business. Baker blogs daily at Our Values and can be reached at ourvaluesproject@gmail.com or on Facebook.