Posted on
Wed, Nov 28, 2012 : 9:23 a.m.
Tolerance: After 40 years, has Wonder Woman won?
By Wayne Baker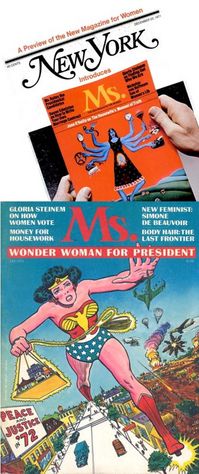 Editor's note: This post is part of a series by Dr. Baker on Our Values about core American values. This week Dr. Baker is discussing tolerance in America.
When Congress convenes in January, it will have more women members than ever before. It reflects deep changes in attitudes about women and politics. If trends continue, will we one day see a woman president?
Attitudes about gender roles are one of the areas in which American life has changed since the early 1970s, according to the new Social Trends in American Life, which we have been exploring since Monday.
In the 1970s, many Americans held traditional views of women and their appropriate roles in American society. But these attitudes changed dramatically, according to sociologists Karen Campbell and Peter Marsden. Almost all Americans now say that they would vote for a woman candidate for the nation's highest office. More than seven of 10 Americans don't believe that men are better suited emotionally than women to be in politics.
Huge shifts have occurred when it comes to attitudes about woman and employment. Compared to 40 years ago, more Americans today approve of a married woman working for pay, disagree that a wife should give priority to her husband's career, and disagree that it's better if the husband is the achiever outside the home and the wife is a homemaker. Similarly, more Americans today agree that working mothers can have warm ties with their children and disagree that young children suffer if the mother works outside the home.
But will these trends continue?
Most of the liberalization of attitudes about gender roles took place in by the mid-1990s, the authors say. Since then, trends have stalled. Some believe we've hit a plateau; others say we're on the verge of a retrenchment in gender attitudes.
Have your attitudes about gender roles changed over the years?
Is the liberal trend in gender attitudes a good thing?
Have we hit a plateau, or are we about to see a reversal?
Wayne Baker is a sociologist on the faculty of the University of Michigan Ross School of Business. Baker blogs daily at Our Values and can be reached at ourvaluesproject@gmail.com or on Facebook.