Posted on
Fri, Jun 25, 2010 : 8 a.m.
Ann Arbor's Glacier Hills Senior Living Community celebrates the launch of $25 million expansion project
By Lizzy Alfs
The Glacier Hills Senior Living Community broke ground last night as residents, volunteers, board members and other guests celebrated the launch of a $25 million expansion project.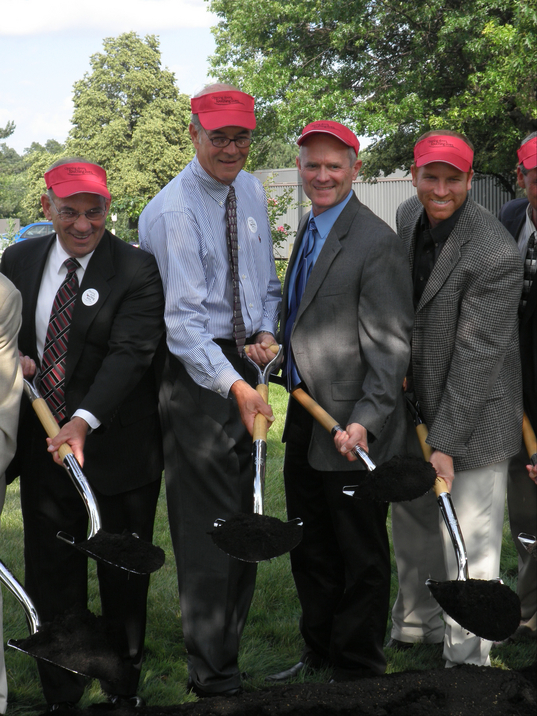 Lizzy Alfs | Contributor
The expansion and improvements will include a new 60,000 square-foot care and rehabilitation center, renovations to the main Manor building and the development of a memory care residence.
The Glacier Hills compound, situated on 34 acres off Earhart Road in Ann Arbor, is a continuing care senior living community that offers a range of living environments, including short and long-term.
The center spent more than two years formulating plans to expand and renovate. Glacier Hills submitted the project to the city for consideration in December 2009.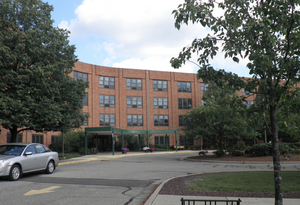 Lizzy Alfs | Contributor
Glacier Hills Executive Director of Residential and Home Care Services
Julia Gordon-Lennox
said now that the city has approved the project, construction is set to begin in late July and will last between two and three years.
Mayor John Hieftje attended the launch party and said the Glacier Hills project is important to the Ann Arbor community.
"Glacier Hills is held in great esteem by Ann Arbor residents and so many people have passed through these doors," Hieftje said. "You hear so many great things about it."
According to the project brochure, funding for the $25 million expansion and improvements will include "borrowing from commercial lenders, issuing of bonds and private donations."
Glacier Hills resident June Bennett has lived at the community for seven years, and said she and her husband are excited about the project.
"We consider this our home," Bennett said. "So now, we are going to happily watch as our home improvement takes place."
Lizzy Alfs is a senior at the University of Michigan majoring in English. She is also a news reporter for the Michigan Daily. Email her with events and news relating to Ann Arbor's North Side.