Posted on
Mon, Mar 7, 2011 : 10:43 a.m.
Ann Arbor Learning Community students ditch the classroom for an outdoor learning experience
By Danny Shaw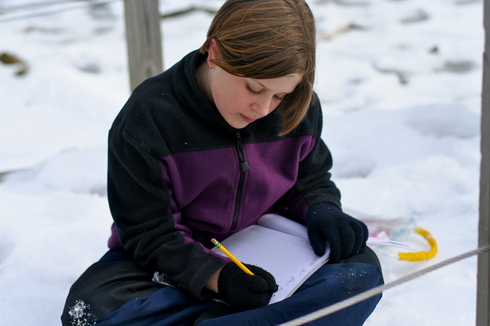 Danny Shaw | Intern
Twenty-two
Ann Arbor Learning Community
fourth and fifth graders can now say they know how to spot several types of Michigan trees, birds and critters.

They can also show someone how to check water for its pH level, dissolved oxygen content and temperature. They learned these things not from books, but from an outdoor classroom composed of trees, ponds and fresh air.
For five days, the students participated in "Annie's BIG Nature Lesson," a program designed to provide an in-depth environmental learning experience outside the classroom. It was hosted at the Leslie Science and Nature Center, with its 50 acres of forest, fields and prairies.
"They have lots of space, and that's so different from being confined in a classroom," said teacher Tracey Marchyok about her class. "It's active learning with their whole body and all their senses."
Stefan Szumko, environmental educator at the center, co-taught the class with Marchyok for the week. He took the group into the forest each day where he taught lessons ranging from tree and plant identification to studies of water sources.
Each day, students met inside the nature center before bundling up and venturing outside for their lessons. They wrote journal entries during an hour-long observation period each day.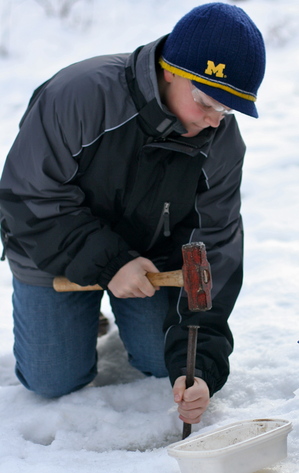 Danny Shaw | Intern
They started the week by visiting and studying a prairie while recording their observations in their journals. Tuesday, Szumko showed ways to identify certain trees in winter conditions.
"I learned a lot about different tree species," said fifth-grader Liam Greene-Kaleski about his favorite lesson of the week. "I learned things like the Buckthorn tree is a very invasive species and that there is more than one type of Sumac."
Wednesday and Thursday, the group collected water samples from Traver Creek and Black Pond to check for things like Ph levels and temperature. They compared and contrasted the data from both water sources on Friday and also looked for organisms in the water.
The program, which began in 2002, was created by Margaret Holtschlag, a lifelong Michigan teacher who had a passion for the outdoors. She said she thinks kids need to learn more about the environment through hands-on activities.
"These kids will be teaching their own families about what they know," she said. "They, in essence, become the teachers."
Ann Arbor Learning Community is the first school in southeast Michigan to adopt the program, which started in Lansing. According to Holtschlag, it now has nearly 100 classes participating in the Lansing and Kalamazoo areas.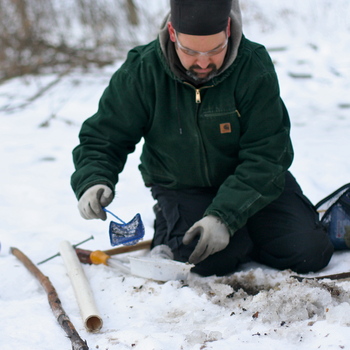 Danny Shaw | Intern
"At this point, there have been almost 10,000 children who have participated in 'Annie's BIG Nature Lesson' over the years," Holtschlag said. "It's pretty thrilling."

Marchyok said she thinks they will repeat the program next year, but said the funding is grant-based. This year, the grant was awarded by the Great Lakes Stewardship Initiative.
"I'm really proud of our accomplishment," Marchyok said. "The actualizing of the dream of the program with Margaret [Holtschlag] was exhilarating."
Danny Shaw is an intern with the AnnArbor.com Community Team. Have a neighborhood news tip? Email community@annarbor.com.