Guest column - Irwin goldstein
Opinion:

How Jay Williams of Main Street Motors has shown that one person can make a difference

Posted on Sun, Aug 1, 2010 : 6 a.m.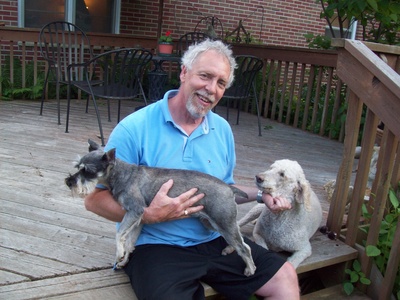 University of Michigan biological chemistry professor emeritus and Ann Arbor resident Irwin Goldstein, 80, wrote the following article about Jay Williams, the owner of Main Street Motors, where Goldstein is a customer.
As a patron of Main Street Motors I encountered and dealt with Brian, who sat at the service desk and took orders. With time we developed a friendly, first-name relationship and he gradually revealed how he came to work at his present position. I encouraged him to write a short description of the early events that led him to take this job and what he has learned from his boss after coming there. I was heart-warmed by what he said — his admiration for his boss was so extraordinary that I wanted to share Brian's story.
This is a story about a man who changed a life, about a person who became a father figure to a young man, who was floundering to find himself.
The young man, Brian, went to work as soon as he was able to land a job as a porter in a dealership — washing cars, changing oil and doing other odd jobs. Several years later he became a service adviser and was in that position for more than 15 years. Despite the job, Brian's life was still floundering.
Six years ago a life-changing event occurred. Brian met and was hired by Jay Williams, owner of Main Street Motors, an auto repair shop. As Brian put it, "He gave me more than a job; he gave me life lessons that are going to influence me for the rest of my life. Not just the way he treats me, but the way he feels about life and the way he helps and treats everyone."
Jay told Brian that there are a few rules to live by and they become your life and what you make of it. "If you think badly, your life and daily routine will reflect that. Even if your life isn't going that well, if you think positively, not only do you feel a little better about things, it also helps you keep your focus on the positive things in life because things could always be worse."Â 
Jay also conveyed to Brian a second rule: "treat others well because if you do that, others will likely do the same." Brian told me that: "If I could get on the news I would tell everyone what an honest, caring, responsible person Jay is. I almost feel as if he has adopted me."
After Brian moved to a new apartment, there were times when his paycheck wasn't sufficient to cover his rent. "Jay loaned me money so I wouldn't need to pay late fees. This was not his [problem], but Jay is a person who likes to help others when he can.

"Here is another example of his concern for others: last year I was pulling out of the Main Street Motors garage when I became involved in an accident. Jay was right there to assist me, get my car towed and then followed the ambulance to the hospital to make sure I was OK till my family showed up. He called his family to let them know why he was late. This was, I believe, over and beyond what a boss is usually supposed to do."
Brian told me about several other things that Jay does. He helps Alpha House on Jackson Road by doing free inspections on cars for the less fortunate to make sure they are safe - and he pays the technicians out of his "own pocket." He also orders pens with the name, address and telephone number of Main Street Motors from a handicap workshop and he pays top dollars for them. For years Jay has made contributions to the Huron High School football team and has given oil changes to be auctioned off for churches in Dexter to help them raise funds. He has given an employee a bus pass to get to and from work, and he paid the gas and electric bills for two months for another employee who was experiencing "hard times."
According to Brian, Jay's personal beliefs and standards also apply to his business. He believes in running an honest and friendly repair shop, doing only what customers need and giving them the personal touch to make certain that he and they know he cares about everyone. He treats them just like his family and employees.

Brian said "If possible I would nominate him for 'person of the world.' If you want honest auto repair and auto detailing with integrity and honesty, we are the place to go. I know: this man is more than a boss. He is an inspiration."
To submit a letter to the editor, e-mail letters@annarbor.com.