Posted on
Tue, Apr 10, 2012 : 5:57 a.m.
$1 million gift will help U-M seek individualized treatments for bipolar disorder
By Cindy Heflin
A $1 million gift to the University of Michigan Comprehensive Depression Center will help the university further its research into bipolar disorder and how to treat it.
The gift from Al and Florence Schwartzberg establishes the Steven M. Schwartzberg Memorial Fund, U-M said in a news release.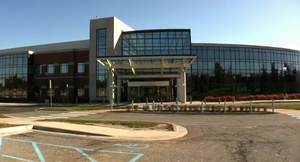 University of Michigan photo.
The Schwartzberg family's gift, given in memory of their son, will advance studies being done in collaboration with the Depression Center's Heinz C. Prechter Bipolar Research Fund to discover individualized treatments for bipolar disorder, formerly known as manic depression, U-M said in the release.
Since September, researchers have created stem cell lines from individuals with bipolar disorder, and with this gift will develop and characterize 30 additional lines over the next four years, U-M said.
Researchers are exploring how brain cells from a person with bipolar disorder form and react to stressors and medications - compared with someone who does not have bipolar disorder.
"Soon, someone with bipolar disorder, or any medical disorder, could have their own stem cell lines available to model how their nervous system will react to a specific medication," said Melvin McInnis, a professor at the U-M Medical School, the principal investigator of the Prechter Fund, and associate director of the U-M Depression Center. "This is the holy grail of personalized medicine and will radically change the approach to medicine."
Steven Schwartzberg died three years ago after a long struggle with bipolar disorder.
"Steven was a brave, sweet and sensitive soul who had to fight a fight that many others in the U.S. are suffering through today," Harris Schwartzberg, a U-M alumnus and Steven's brother, said in the news release. "We hope that by supporting the work of the dedicated stem cell and clinical researchers at U-M, we will be closer to putting an end to this insidious disease that negatively affects the lives of so many."
Bipolar disorder affects nearly 6 million adults in the United States. It is caused by chemical imbalances in the brain and is marked by significant changes in mood, thoughts, energy and behavior.