Posted on
Thu, Dec 8, 2011 : 6:37 a.m.
2 sleeping women rescued as fire tears through Ann Arbor duplex
By Paula Gardner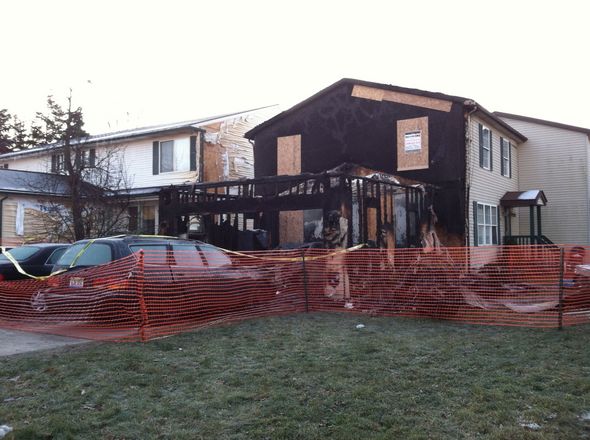 Paula Gardner | AnnArbor.com
Two women who were sleeping inside a burning duplex were rescued late Wednesday, Ann Arbor firefighters said.
Ann Arbor police officers got the women out of the house, as firefighters battled the blaze that caused major damage to the properties in the 2900 block of St. Aubin, which is just south of Packard and west of Platt Road.
Firefighters were called to the homes at 11:22 p.m. Wednesday and arrived to find flames coming from the attached garage.
"The garage was fully involved and had already collapsed," said Battalion Chief Robert Vogel.
Flames were extending into the house and spreading to the adjoining home, firefighters said. A combined four units in two buildings were affected by the blaze, said Vogel.
Police went into the home from the front door, located around the corner on Springbrook Street, and rescued the two women.
The occupants of the other duplexes escaped unharmed, firefighters said. The two women did not require hospitalization, but they were treated by Huron Valley Ambulance on the scene.
Three vehicles were destroyed in the fire, including one in the garage and two in the driveway.
Both homes also were severely damaged, firefighters said, pegging the damage estimate at "well over $100,000."
The cause had not been determined as of 10 a.m. Thursday, but Vogel said it did start in the garage.
Firefighters from the nearby Huron Parkway/Platt Road station were the first AAFD responders and Vogel said they reached the fire within minutes. Firefighters from the Briarwood station backed them up, and they did not seek assistance from other agencies.