Posted on
Mon, Dec 31, 2012 : 6:08 p.m.
2 Washtenaw County reps appointed to Southeast Michigan Regional Transit Authority board
By Ryan J. Stanton
Richard Murphy and Elisabeth Gerber will serve as Washtenaw County's first representatives on a new 10-member Southeast Michigan Regional Transit Authority governing board.
County Board Chairman Conan Smith, D-Ann Arbor, announced the two appointments late Monday afternoon following interviews with five finalists last week.
Murphy, a transit advocate who works with Smith as a programs director at the nonprofit Michigan Suburbs Alliance, will serve a one-year term through Dec. 31, 2013. He is a former Ypsilanti city planner and worked with Smith on the RTA policy.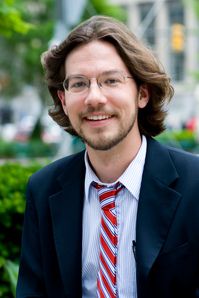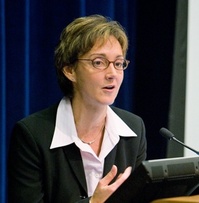 Gerber, a professor of public policy at the University of Michigan's Ford School and former director of the school's Center for Local, State and Urban Policy, will serve a three-year term through Dec. 31, 2015. Her research focuses on regionalism and transportation policy.
Gov. Rick Snyder signed Public Act 387 of 2012 in December, creating an RTA for the city of Detroit and Macomb, Oakland, Washtenaw and Wayne counties.
The law gives each county two appointments, while the mayor of Detroit and the governor each get one.
With the help of an advisory committee, Smith acted quick to make his two appointments on behalf of Washtenaw County before his term as board chairman ends Dec. 31.
"I have the utmost confidence in these two individuals to help our region build a connected and integrated transportation network that will reestablish us as national leaders in this critical field," Smith wrote in a memo to follow county commissioners on Monday afternoon.
He called both appointees "passionate consensus-builders and clear-headed pragmatists," adding they can help the new board work through "the complex challenges that inevitably face individuals and agencies thrust together by force rather than choice."
Smith acknowledged some have expressed concerns about his relationship with Murphy and the potential conflict of interest it could represent. He said he struggled with that but ultimately decided Murphy has an unmatched skill set that is particularly useful in launching the RTA.
Smith said they've agreed to take two actions to help mitigate some of the discomfort. First, Murphy has agreed to an alteration of his employment arrangement at the Suburbs Alliance. The agency's board of directors will contract with him and remove him from Smith's line of authority. Smith is the executive director of the Suburbs Alliance.
Second, Murphy is being appointed to the one-year term, which gives a chance for an assessment of his independence and effectiveness before deciding if he should continue after 2013.
"Murph has a deep understanding of the region's transit issues — as a rider, a professional planner and hopeful visionary," Smith wrote in his memo. "He can help ensure that the system we build serves the broadest set of the population and is rooted in data and professional acumen."
Gerber brings to bear an unparalleled expertise in regional governance and Michigan's fiscal structures, Smith added.
"Her keen mind and inquisitive nature will keep us focused on a system that both serves our people and grows our economy," he said. "Together with the representatives appointed by the governor, Mayor Bing and my fellow county leaders, I trust that they will put us, at long last, on the path to a more connected, robust and useful public transportation system."
Perhaps more importantly, Smith said, both appointees bring with them a sincere compassion for those who are transit-dependent in the region.
"In an era when ability should be no barrier to a high quality of life, transit is essential to ensure access to the services, the benefits and the treasures of our diverse communities," he wrote. "The elevation of this regional transit system is therefore, at its heart, a humanitarian achievement — one that I hope brings us all closer together, as people in a common place with a shared future."
The RTA board will be responsible for a new regional transit plan, a planned rolling rapid transit system, hiring a CEO, deciding whether to put a millage or vehicle registration fee on the ballot in the four counties, and more. Ann Arbor officials have said they want Washtenaw County removed from the RTA because they don't think the county stands to benefit under the law that was approved.
Ryan J. Stanton covers government and politics for AnnArbor.com. Reach him at ryanstanton@annarbor.com or 734-623-2529. You also can follow him on Twitter or subscribe to AnnArbor.com's email newsletters.