election preview
31 candidates line up in races for the Washtenaw County Board of Commissioners
Posted on Sun, Aug 1, 2010 : 5:53 a.m.
No matter which way the political winds blow this year, the Washtenaw County Board of Commissioners will see change.
With one incumbent stepping down and two seeking higher office, at least three of the 11 seats will be filled with new faces.
In Tuesday's primary, there are seven contested races for voters to decide, including in the 10th and 11th districts in Ann Arbor.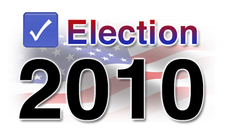 Here's a brief look at who's on the ballot.
For more information on the candidates, including their stances on the issues, and which district you live in, click on the Voters Guide on AnnArbor.com.
1st DISTRICT
With Republican incumbent Mark Ouimet vacating his seat to run for the state House, two Republicans and three Democrats are lining up to take his place.
On the Democratic ticket are Eric Borregard, Adam Zemke, and Reid McCarthy. On the Republican ticket are Kathy Keinath and Rob Turner.
Keinath is a small business owner and civil engineer. Turner is an electrical contractor and owner of Turner Electric Service Inc.
Borregard is the president of EB Graphics/Artech LLC. Zemke is an aerospace manufacturing engineer and assistant business development manager.
McCarthy, although still in the running, says he no longer wants the office due to personal commitments and would step down if elected.
2nd DISTRICT
Democratic incumbent Ken Schwartz is seeking reelection to his 2nd District seat. He faces no opposition in the primary.
Instead, two Republicans will face off for a chance to take on Schwartz in November. Ben Colmery and Dan Smith are seeking the GOP nomination.
Colmery is a veterinarian and past president of the Ann Arbor Western Kiwanis. Smith is a software engineer with experience on the Northfield Township Board of Trustees, Downtown Development Authority and Zoning Board of Appeals.
3rd DISTRICT
Republican incumbent Jessica Ping withdrew her name from the running in final hour back in May to let her sister file in her place. With no other candidates on the ballot, Republican Alicia Ping will compete unopposed in the primary and general election.
4th DISTRICT
Democratic incumbent Wesley Prater, who is retired from the Ann Arbor Fire Department, faces one challenger on Tuesday in the form of Rick Roe, secretary-treasurer for UAW Local 898 at the Ford Rawsonville Plant.
The winner will take on Republican Robert Van Bemmelen, a pharmacist and entrepreneur, in November.
5th DISTRICT
Democratic incumbent Rolland Sizemore Jr., the current board chairman, will get a free pass in Tuesday's primary. He'll watch Republicans Daniel Benefiel and Bill Emmerich duke it out for a chance to take him on in November.
Benefiel is a semi-retired teacher, athletic director and basketball and soccer coach. Emmerich is an information technology manager.
6th DISTRICT
Democratic incumbent Ronnie Peterson, secretary and treasurer of the Huron Valley Central Labor Council, faces off against Mark Namatevs in Tuesday's primary.
Namatevs, a manufacturers' representative, has been vice chairman and finance committee chairman for the Ypsilanti Community Utilities Authority.
The winner takes on Republican David Raaflaub in November.
7th DISTRICT
Democratic incumbent Kristin Judge does not have a challenger in the primary, but she'll face off against Republican Sean Gray in November.
8th DISTRICT
Democratic incumbent Barbara Levin Bergman does not have a challenger in the primary, but she'll face off against Republican Melinda Day in November.
9th DISTRICT
Democratic incumbent Leah Gunn does not have a challenger in the primary, but she'll face off against Republican Mark Tipping in November.
10th DISTRICT
Democratic incumbent Conan Smith is taking on Democratic challenger Danielle Mack. The winner advances unopposed.
Smith is the executive director of the Michigan Suburbs Alliance. Mack is a street minister to people who are homeless and has worked with Camp Take Notice.
11th DISTRICT
With Democratic incumbent Jeff Irwin vacating his seat to run for the state House, four Democrats have lined up to replace him.
Alice Ralph, Yousef Rabhi, Mike Fried and LuAnne Bullington will face off Tuesday. The winner will take on Republican Joe Baublis in November.
Ralph is an architect, Rabhi is a University of Michigan student and community activist, Fried is the former chief of administration for the Wayne County Prosecutor's Office, and Bullington is retired from a career in computer information services and education.