Posted on
Tue, Nov 8, 2011 : 9:25 p.m.
Stephen Kunselman beats David Parker in 3rd Ward race for Ann Arbor City Council
By Ryan J. Stanton
Read Washtenaw County election results here.
With all precincts reporting, Democratic incumbent Stephen Kunselman has defeated Republican David Parker in the 3rd Ward race for the Ann Arbor City Council.
The vote count was 1,738 to 482, giving Kunselman 77.3 percent of the vote and the win over his GOP opponent.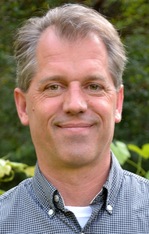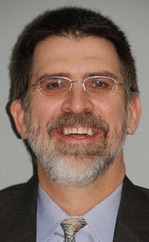 Parker was one of
three Republicans running for seats on council
this year. But even Parker himself acknowledged heading into the election his chances of winning were slim.
He and the other Republicans campaigned on a platform of realigning the city's spending priorities on basic services like public safety and infrastructure. They were particularly critical of the deep cuts to police and fire services approved by the incumbents.
Parker pointed out more than a third of the police department's staffing has been cut in the past decade. He also has been critical of the city's spending on public art.
Kunselman is one of a few council members who have earned a reputation for going against the grain at times and being a minority voice on council. He said during the campaign he shared some of the same concerns about the city's spending priorities.
He repeatedly has questioned the legality of the city's public art program, and he has raised concerns about the city's involvement in the Fuller Road Station project. Even though he approved cuts to police and fire, he questions whether the city should cut any further.
Parker, a certified public accountant and financial planner, has lived in Ann Arbor since 2000. He pointed out during the campaign that the city's last audit showed $184 million in revenue and $155 million in expenses — for a surplus of nearly $30 million for the year.
He said he feared the city's resources weren't being put to wise use and argued the city could combine some of its so-called "buckets" of money and make public safety a top priority.
Kunselman, an Ann Arbor native, holds a bachelor's degree in natural resources and master's degrees in urban planning and landscape architecture from the University of Michigan. He works as U-M's energy conservation liaison and has a long track record of involvement in city government, including a stint as a planning commissioner from 2004 to 2006.
He first was elected to the City Council in 2006, was ousted in 2008, and returned in 2009 after beating incumbent Leigh Greden.
Kunselman successfully fended off two political opponents — Ingrid Ault, executive director of Think Local First; and Marwan Issa, technology director at Global Education Excellence — to win the Democratic primary earlier this year. He pulled 59 percent of the vote then.
Ryan J. Stanton covers government and politics for AnnArbor.com. Reach him at ryanstanton@annarbor.com or 734-623-2529. You also can follow him on Twitter or subscribe to AnnArbor.com's e-mail newsletters.