Posted on
Tue, Aug 6, 2013 : 8:24 p.m.
Kunselman defeats Grand in 3rd Ward race for Ann Arbor City Council
By Ryan J. Stanton
With all precincts reporting, Democratic incumbent Stephen Kunselman has defeated challenger Julie Grand in the 3rd Ward race for the Ann Arbor City Council.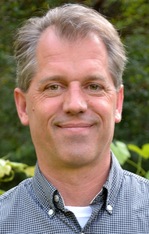 The vote count was 927-862, giving Kunselman 51.76 percent, according to
results posted on the county's website.
"I am feeling good," Kunselman said after celebrating his victory with supporters on the back patio of Dominick's bar on Monroe Street.
"I mean, it was a lot of money that went into this campaign on my opponent's behalf. I just feel very fortunate that the voters stuck to the issues."
Kunselman, U-M's energy conservation liaison and a former township administrator, is a lifelong Ann Arborite looking ahead to a fourth two-year term on council. He served one term from 2006 to 2008 and has served two consecutive terms since returning to council in 2009.
Grand, chairwoman of the city's Park Advisory Commission, was hoping to make the leap to council after six years working on park issues on PAC. She's a Burns Park area resident and a lecturer in health policy studies at the University of Michigan-Dearborn.
Grand ran an aggressive and well-funded campaign with support from some of Mayor John Hieftje's political allies, though she didn't officially have the mayor's endorsement.
Grand gave a brief speech following the election results to a crowd of her supporters gathered at Sava's Cafe. She said she's disappointed she lost but proud of the campaign they ran.
"Right now I just want to tell you about what a great job my volunteers did," she said. "Two years ago, there were fewer than 1,100 people who came out in this election. We thought we needed 800 votes to win. We got more than 800 votes. Steve got more."
Kunselman has earned a reputation as an independent thinker on council, sometimes butting heads with the mayor on issues ranging from the Downtown Development Authority's tax captures to the push for a new train station on Fuller Road.
Grand spoke often throughout her campaign about wanting to do a better job of proactively communicating with residents about city issues, arguing Kunselman hasn't done that.
A major supporter of the work the DDA is doing downtown, Grand cited among her top priorities engaging the public in the development of city-owned properties around downtown. She also said infrastructure improvements with specific attention to stormwater were high on her list.
Kunselman, who lives near Packard and Platt, believes too much time and money is being wasted on downtown while neighborhoods suffer. He said he wants to see the city more focused on repairing infrastructure like roads and water mains and addressing issues like neighborhood blight.
Kunselman will face Independent candidate Samuel Devarti, a member of the new Ann Arbor Mixed-Use Party, in the November general election.
Ryan J. Stanton covers government and politics for AnnArbor.com. Reach him at ryanstanton@annarbor.com or 734-623-2529. You also can follow him on Twitter or subscribe to AnnArbor.com's email newsletters.