Posted on
Fri, Jan 20, 2012 : 11:47 a.m.
$400M in healthcare savings at U-M: Good for university, a 'burden' for employees?
By Kellie Woodhouse
$94 Million— That's the amount per year the University of Michigan is saving due to changes in the health benefits offered to staff and faculty.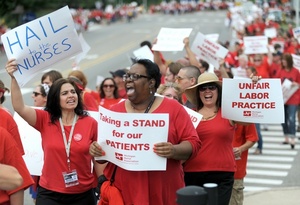 Since 2003 the total savings exceeds $400 million, according to university figures.
The savings are largely the result of "good, solid blocking and tackling" during union negotiations, according to U-M CFO and Executive Vice President Timothy Slottow.
New healthcare plans at U-M increase employee contributions, accounting for approximately 65 percent of the cost difference. That's the shifting of at least $260 million in healthcare costs to employees since 2003.
New plans also reduce third-party costs and, in the future, will cut back retirement benefits.
"We have been working hard... and we probably haven't been receiving the credit we deserve," Slottow said of the school's thriftiness during a U-M Board of Regents meeting Thursday.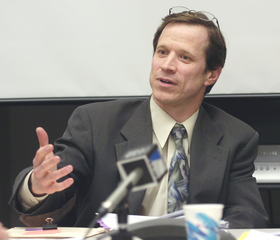 AnnArbor.com
Not everyone, however, is pleased with the changes.
Ken Chaves, president of the U-M Skilled Trades Union, called the cost-sharing changes "burdensome."
"A lot of the healthcare changes are a burden," he said. "It's unfortunate that they're shifting as much of the cost burdens as they are."
Katie Oppenheim, head of the U-M Professional Nurse Council, said that U-M holding the line on healthcare costs was "not good" after premiums significantly increased for nurses in November.
At the regents meeting, U-M President Mary Sue Coleman had a different view on how employees have responded to the new plans.
"They have accepted these changes and been really, amazingly good about recognizing our needs to cut costs," she said.
Kellie Woodhouse covers higher education for AnnArbor.com. Reach her at kelliewoodhouse@annarbor.com or 734-623-4602 and follow her on twitter.