Posted on
Fri, Jun 18, 2010 : 3:15 p.m.
44 animals seized from Webster Township home following anonymous tip
By Amalie Nash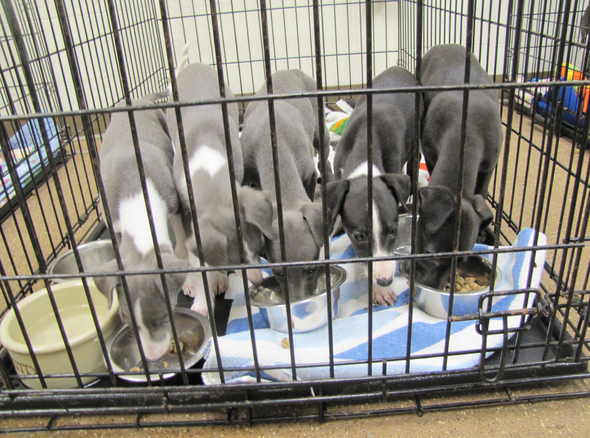 Photo courtesy of the Humane Society of Huron Valley
Investigators seized 36 dogs, six exotic birds and two cats from a home just outside Dexter Thursday evening - pushing the Humane Society of Huron Valley's shelter over its capacity, officials announced today.
Humane Society animal cruelty investigators went to the Webster Township home based on an anonymous tip about five dogs left with no food and water, a news release said.
Investigators discovered 44 animals living in "horrendous conditions," the release said.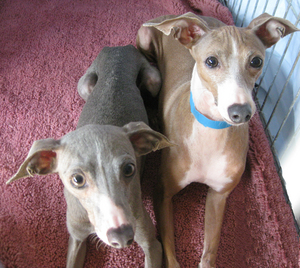 Photo courtesy of the Humane Society of Huron Valley
Humane Society Executive Director Tanya Hilgendorf said the animals were living among filth and feces in the home with two adults.
"This was no place you want an animal or a person living in," she said.
Matt Schaecher, lead cruelty investigator, said in a news release that investigators plan to seek animal cruelty charges and believe the family was illegally breeding the dogs for profit.
"But our investigation is still under way at this time," he said.
The dogs included 31 Whippets of different ages - including many puppies, four Italian Greyhounds, and a Skye Terrier. All the animals are at the Humane Society, where they will undergo health evaluations and be prepared for adoption.
Hilgendorf said the owners, who were present when investigators arrived Thursday, voluntarily signed over their rights to the animals.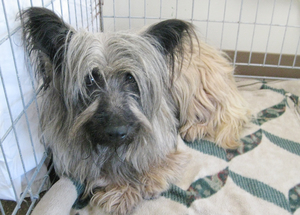 Photo courtesy of the Humane Society of Huron Valley
Hilgendorf said the seizure of so many pets came at a time when the shelter is already beyond capacity with dogs, cats, puppies and kittens. She said the shelter is teeming with cats and just received additional dogs through a program the Humane Society participates in to rescue dogs slated to be euthanized in another state.
"Not only is summer 'kitten season,' but it's also peak time when people start moving and leaving their pets behind," she said. "Having enough space and people power to take care of these is an enormous stretch for us right now."
The Humane Society shelter is open daily from noon to 6 p.m. for adoptions. The seized dogs will likely be put up for adoption this weekend and early next week.
"They're really adorable and good family pets," Hilgendorf said. "They'll need a little extra TLC because Whippets can be sensitive and shy, and most of these dogs aren't trained to walk on leashes and haven't had the normal interaction with people. They're sweethearts and barely make a noise, but they'll need owners who are patient with them."
Information about these dogs and all the pets up for adoption can be found at http://www.hshv.org.