Posted on
Sun, Aug 4, 2013 : 5:55 a.m.
4th Ward Ann Arbor City Council candidate bios
By AnnArbor.com Staff
In Tuesday's primary, voters in Ann Arbor's 4th Ward will choose between incumbent City Council Member Marcia Higgins and challenger Jack Eaton, both Democrats.
AnnArbor.com asked both candidates to provide the following basic information about themselves. Both candidates were allowed up to 200 words for responses to the last two questions.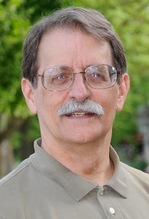 Name:
Jack Eaton
Age: 60
Address: 1606 Dicken Dr.
How long have you lived in the ward? Since July 1998
Education: BA from University of Michigan; Law Degree from Wayne State University School of Law.
Professional experience: As a young adult, I worked as a transit worker for more than a decade. I have been a lawyer since 1991. As an attorney, I represent transit employee unions across the state, but not in Ann Arbor.
Political background: I am a life-long Democrat. I have not held elected office.
Community involvement: I am active in my neighborhood group, I have helped other neighborhoods organize, and I co-founded a coalition of neighborhood organizations called the Neighborhood Alliance — www.a2na.org.
Endorsements:
Sierra Club Huron Valley Group and Sierra Club Michigan Chapter
Ward One City Council member Sumi Kailasapathy
Ward Five City Council member Mike Anglin
Ward Two City Council member Jane Lumm
District Library Board member Nancy Kaplan
Former County Board of Commission member Vivienne Armentrout
Former Treasurer of the Ann Arbor Transportation Authority Board Ted Annis
Local Environmental Activist Doug Cowherd
Chair, Protect Our Libraries, Kathy Griswold
Website: www.eaton4council.org
Why are you running for council?
I am running for City Council to add my voice to those on council who seek to represent the common sense priorities of city residents. In my activities as a neighborhood advocate, I have found some members of our City Council to be unresponsive to the wishes of their constituents. My neighbors, friends and supporters tell me they want local government to focus on core services and essential infrastructure.
Residents tell me they want a representative who responds to their phone and email inquiries. I will not only be responsive, but I will work hard to help residents and neighborhoods resolve their problems and concerns. I believe residents should not need to organize a neighborhood group or collect signatures on a petition just to get their elected representatives to address their concerns.
The current council is closely split between those who are willing to use public money to subsidize private development and business and those who seek to provide excellent public services. I intend to work with others on council to set reasonable spending priorities to better serve our neighborhoods.
What are your top three priorities?
My top priority is our infrastructure. Residents urge me to work to improve the sorry state of our local roads before spending on visionary road corridor planning projects. Additionally, I support efforts by neighborhoods to get the city to address our long neglected stormwater system and neighborhood flooding.
My second priority is to address our real and substantial environmental problems. I would work to turn our attention from frivolous projects such as solar powered parking meters to real problems such as the Gellman 1,4-dioxane pollution plume that has spread across our community and is headed for the Huron River. Additionally, I am concerned that our failure to address our stormwater system deficiencies will have significant impact on the health of our river.
My third priority is the city's budget priorities. I would devote myself to rebuilding our police and fire departments. Neither department meets commonly accepted national standards for staffing. Residents want their local government to exercise fiscal restraint that is familiar to anyone who has a household. We must provide excellent core services before we engage in extravagant projects and subsidization of development.
Name:
Marcia Higgins
Age: 62
Address: 1535 Westfield Ave.
How long have you lived in the ward? 25 years
Education: N/A
Professional experience: 14 years on City Council
Political background: Democrat
Community involvement: City Council
Endorsements:
IBEW Local 252
Michigan Laborer's Political League
Mayor John Hieftje
Nancy Leff, Neighborhood Leader
City Council Member Christopher Taylor
City Council Member Margie Teall
Website: Vote4Higgins.com
Why are you running for council? Our city is in a strong position as the state emerges from the Great Recession and I want to continue working to keep us moving forward. Many cities raised taxes during the recession, but despite the loss of our largest taxpayer and private employer, we made it through hard times with a millage that is lower now than it was in 2000.
Steps we took at council years ago are paying off with many new, well-paying jobs in our city. Our infrastructure is being repaired, upgraded and replaced. This includes: bridges, stormwater capacity, the sewage treatment plant and now our roads. Our downtown is more vibrant and lively than it has ever been. Crime is at an all-time low. I have worked to ensure that our police officers have decent working conditions and that gives us the ability to retain our dedicated officers.
As chair of the Labor Committee, I pushed to hire new police officers. I also opposed the closing of any additional fire stations. I want to continue to bring a balanced viewpoint that is representative of our 4th Ward community to the council table and that includes ensuring that all voices are heard.
What are your top three priorities? Stormwater issues, moderate development, transportation for everyone.
Related coverage: