Posted on
Fri, Nov 4, 2011 : 2:58 p.m.
5 of 21 properties sell in last-ditch tax foreclosure auction
By Paula Gardner
Taking a chance paid off for Washtenaw County Treasurer Catherine McClary and four municipalities hoping for any reimbursement on unpaid property taxes at a last-chance tax-foreclosure auction this week.
"It was very successful," McClary said.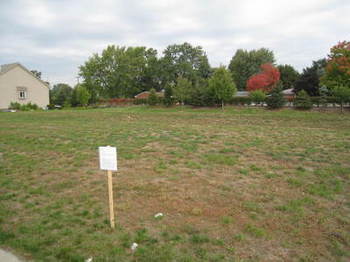 Twenty-one lots went up for bid in a bare-bones, in-person auction set up at the Washtenaw County courthouse.
The starting bid on each — since they'd already gone through online auctions earlier in the year — was $350.
Five of the 21 sold, generating $24,700.
The properties that sold include an abandoned alley in Ann Arbor, a house in Ypsilanti, a house in Scio Township and two groups of condominium land in Ypsilanti Township.
One bidder paid $17,000 for 54 parcels in the Lakewood development, located at Huron River Drive and Textile. Part of the Lakewood property sold at a previous auction. Another bidder paid $1,000 for dozens of lots in the Rivergrove complex, located at Grove and Bridge roads.
And if that seems low, it probably reflects the limited value for development land in communities that were overbuilt — and affected by high rates of foreclosure and value drops.
"That's about all it's worth right now," McClary said of the Rivergrove land, based on the sale price.
Even with the relative bargains on the purchases, McClary said she hopes municipalities work with the buyers as they make plans for them. Issues likely will include the tax rates. Buyers have to pay 2011 taxes, and they may still reflect pre-recession values and not the bargain-basement auction rate.
The purchases, McClary said, offer "a chance to start over. Maybe not for the same person (who'd owned it), but for the community and the neighborhood."
Meanwhile, McClary's staff is watching the tax foreclosure list for 2011. Properties on the list will be published at year-end, and the owners face a March 31 redemption deadline if they don't pay before that date.
"My staff is telling me we have more properties (on the list)," she said. More of them are houses, with many of them — like this year's original batch of 639 properties headed into tax foreclosure — are bank walk-aways.
The first tax foreclosure auction in 2012 will start July 17 on auction.com.