with poll:

6 reasons to love Ann Arbor

Posted on Mon, Feb 22, 2010 : 6 a.m.
Recently, the Chicago Tribune rounded up Illinois' mediocre-to-poor rankings among the 50 states. The paper pointed out to the Land of Lincoln that it could be worse: "You could be Michigan."
Hey!
Sure, Michigan suffers the worst unemployment rate and ranks 46th for high cholesterol. And one can't deny that, since 2001, the Detroit Lions have the lowest winning percentage of any NFL team since World War II. Still, things don't look so bleak from this corner of the mitten.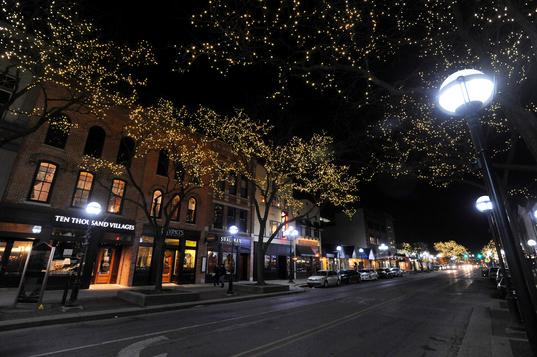 Melanie Maxwell | AnnArbor.com
Here are 6 reasons why it's good to be in Ann Arbor:
1. The Gallup-Healthways Well Being Index, which interviewed 350,000 Americans to gauge the nation's well-being, recently reported that Ann Arbor was the 38th happiest city in America. To create its happy metric, Gallup asked Americans about their finances, physical and emotional health and jobs. (Holland was No. 2 on the list behind Boulder, Colo.)
2. NFL stats being what they are, at least Forbes named Ann Arbor the "Best College Sports Town" in 2009.
3. US News listed Ann Arbor among the "Top 10 Brainiest Places to Retire" in 2008. Forbes thinks Ann Arbor has brains, too.
4. Business Week says Ann Arbor is the "Best Place in Michigan to raise your kids."
5. Ann Arbor is among the 50 greenest cities in America, so says Popular Science magazine.
6. Ann Arborites are foodies with good appetites, but according to AARP Magazine, aren't gluttons. The magazine named A2 the healthiest hometown in America in 2008.
Do you agree with these rankings? What would you add or take away from this list? Has this list left your fingers tingling to unleash snark upon the keyboard? Take our poll and tell us what you think in the comments section below.