community wall links:

5th annual Pet Fest returns to Ann Arbor; Photographer and writer team for exhibit and reading at Kerrytown Concert House

Posted on Tue, Jul 31, 2012 : 9:23 a.m.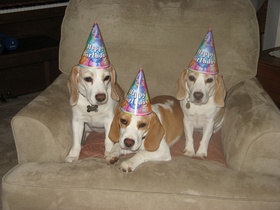 AnnArbor.com file photo

From the 5th annual Ann Arbor Pet Fest to a combined photography exhibit and literary event at the Kerrytown Concert House, here's a roundup of some of the stories posted on AnnArbor.com's Community Wall over the last few days:

The Pet Emporium: Ann Arbor Pet Fest

Pet Emporium in Ann Arbor presents the 5th Annual Ann Arbor Pet Fest on August 11th and 12th. Billed as "Southeastern Michigan's Premier Pet Festival", the event brings together dozens of rescue groups, animal-related businesses, artisans, and pet health professionals.

By: Frances Kai-Hwa Wang: Jyoti Omi Chowdhury and Frances Kai-Hwa Wang Photography Exhibit Opening and Reading Kerrytown Concert House, Aug 7

Kerrytown Concert House will be hosting an opening reception for photographer Jyoti Omi Chowdhury's new exhibit, "Boots of Spanish Leather," together with a reading by writer Frances Kai-Hwa Wang, on Tuesday, August 7, 2012, 5:00 to 7:00 pm.