Posted on
Sun, Aug 8, 2010 : 6:01 a.m.
88 employees top $100,000 salary mark at Ann Arbor Public Schools
By David Jesse
The Ann Arbor school district paid 88 employees more than $100,000 in salary each in 2009, a higher number than in the vast majority of similar-sized districts, an AnnArbor.com analysis shows.
That's just over 4 percent of the district's 2,082 employees.
Among those 88 Ann Arbor employees topping six figures are 22 teachers.
District spokeswoman Liz Margolis said the salaries are from 2009, when there was one more pay period than normal in the year, bringing some over the $100,000 limit.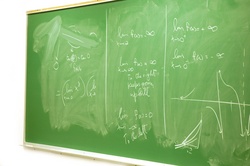 The compensation report is included in financial information placed on the Ann Arbor school district's website in response to a new state law mandating financial and compensation transparency. The law requires all school districts to post a series of financial documents online, including the wages and total compensation of all employees making more than $100,000. It also requires districts to place a prominent link to the information on the homepage of their websites.
"We've always provided a lot of this information," said Robert Allen, Ann Arbor's deputy superintendent for operations. "Truly public information ought to be readily available. This just makes sure all the books are really open and parents can get the information they need. There's a lot of misinformation out there, and this will allow parents to see for themselves. I think the salary and budget information are the things the community should be most interested in."
The information, Allen said, allows the community to question whether the numbers are reasonable.
"It will be much easier for parents and taxpayers to make those decisions because a parent can just go district-to-district to compare," he said. "They can see if employees are overpaid or underpaid."
Number of employees making over $100,000
This chart looks at comparable school districts.
Warren: 96
Ann Arbor: 88
Farmington: 85
Chippewa Valley: 77
Troy: 59
Walled Lake: 53
L'Anse Creuse: 51
Dearborn: 46
Wayne-Westland: 44
Waterford : 43
Livonia: 43
Plymouth-Canton: 42
Rochester: 40
Source: School district websites
AnnArbor.com looked at the compensation reports for the 13 metro Detroit school districts that have enrollment between 10,000 and 20,000 students. Ann Arbor has about 16,400 students, according to state records.
The only district with more employees topping $100,000 than Ann Arbor was Warren, which had 96 employees meeting that criterion. Farmington was just under Ann Arbor, with 85 employees making more than $100,000.
In Washtenaw County, a total of 134 school employees earn more than $100,000. The county's second largest district, Saline, has 15 employees making more than $100,000.
The Washtenaw Intermediate School District is exempt from the new law because it already was required to publish that information. Six WISD employees make more than $100,000 in wages. WISD Superintendent Bill Miller makes $148,993.00 in base pay and $179,393 in total compensation.
Ann Arbor was the only local district to have teachers exceeding the $100,000 mark.
The top of the pay scale for Ann Arbor teachers is $87,774. The teachers making more than $100,000 are doing additional work and getting supplemental pay, Allen said. That work can range from coaching to being a department chair.
Number of employees making over $100,000
This chart looks at all Washtenaw County school districts.
Ann Arbor: 88
Saline: 15
Dexter: 7
Milan: 6
Ypsilanti: 5
Chelsea: 4
Whitmore Lake: 3
Willow Run: 3
Lincoln: 2
Manchester: 1
Total: 134
Source: School district websites
Ann Arbor parent Ericka Mosley, who has three children in the district, said she doesn't have a problem with teachers making high salaries.
"I think it's more a definition and scale thing," she said. "How high is too high? I looked at the chart and the district has a teacher making more than most of the elementary principals, a couple of middle school principals and even a high school principal. That seems off to me. I wonder what value we're getting for what we're paying that particular person?
"I also think the benefits costs are way too high. I think the district could really save there."
In addition to wages, the state requires districts to post the amount paid for other benefits, such as health care and retirement.
The districts aren't required to post the names of the employees earning the money, but they do have to note the position.
In most districts, the only positions on the lists are administrators, making it easy to determine who is making how much money. Some districts in the state are including names of employees, such as Wayne-Westland.
In addition to salary information, school districts are required to post their annual budget, a chart of personnel expenditures broken down into various subcategories, a chart of district expenditures broken down into several categories, the collective bargaining agreements for all unions, all health care plans, the district's audit report, the annual amount spend on dues paid to associations and the annual amount spend on lobbying services.
Ann Arbor didn't spend any money on lobbying services. The district spent $38,253.65 on dues to associations, including $20 in dues to groups such as the Michigan Council for Social Studies and $9,155 to the Michigan Association of School Boards.
The law requires the data be updated every year, 30 days after a district passes its budget or no later than July 31.
| District | Superintendent | Wages | Total compensation |
| --- | --- | --- | --- |
| Ann Arbor | Todd Roberts | $188,480.77 | $247,751.43 |
| Chelsea | Dave Killips | $177,079.92 | $215,380.41 |
| Saline | Scot Graden | $139,734 | $188,747 |
| Whitmore Lake | Kim Hart | $124,223 | $178,689 |
| Manchester | Shawn Lewis-Lakin | $128,123.7 | $175,757.48 |
| Ypsilanti* | Dedrick Martin | $169,139 | $169,139 |
| Dexter** | Rob Glass | $135,000 | $155,087 |
| Milan | Bryan Girbach | $135,411.16 | $148,481.08 |
| Lincoln | Lynn Cleary | $131,000 | $138,562 |
| Willow Run*** | Laura Lisiscki | $89,333 | $118,529 |
| | | | |
| * Was hired midway through 2009-10 school year | | | |
| ** Is no longer Dexter superintendent | | | |
| *** Is the acting superintendent | | | |
David Jesse covers K-12 education for AnnArbor.com. He can be reached at davidjesse@annarbor.com or at 734-623-2534.