Posted on
Tue, Apr 20, 2010 : 3:44 p.m.
95 parking tickets voided after University of Michigan football fans protest crackdown by city of Ann Arbor
By Ryan J. Stanton
The city of Ann Arbor is voiding 95 parking tickets issued to University of Michigan football fans and other motorists over the weekend after the city received several complaints.
City Administrator Roger Fraser agreed the city didn't give proper notice to residents and football fans that it would be enforcing regular football parking rules during Saturday's spring game for the first time this year.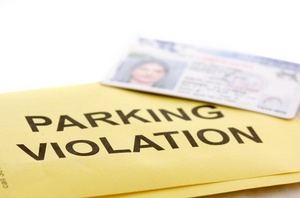 "To the extent that we made a mistake in terms of our communication about that issue, we have corrected that," he explained to the City Council in a report Monday night.
Several cars parked on the side streets near Michigan Stadium were ticketed for being in areas where parking is prohibited on game days. Whether the spring game was considered a football game was up for debate, and city officials agreed after some protest that the city didn't make clear how it would enforce parking this past Saturday, Fraser said.
"There were 95 citations that were issued to residents and non-residents, frankly, for being in violation of the parking restriction on a football Saturday," Fraser said.
"The determination had been made that we would treat the spring practice as a football weekend, but the fact is that that was not well communicated with the people in the area. And around Allmendinger Park, there were a number of tickets issued for parking in the street at a time when it was not legal technically, but there were a number of protests regarding those tickets."
Fraser said city staff has gone through and manually voided every one of those 95 tickets. However, not all tickets issued Saturday have been voided, he said.
"Only those that were in violation of football parking on Saturday were voided," he said. "So if somebody received a parking ticket for parking too close to the driveway ... or being parked in a posted no-parking zone, for example, those violations are still valid and have not been changed. But if their ticket was written for violation of Saturday football parking, those have been voided and they do not need to worry about those."
Mike Rankin, supervisor of the city's community standards unit, said the decision was made this year to start enforcing football Saturday rules for the spring game due to the size it has grown to over the years. An estimated 35,000 fans turned out Saturday for the annual spring game.
Rankin agreed appropriate notice was not given this year, but said it's likely there will be enforcement for next year's spring game. He said it's important to enforce no-parking restrictions on side streets around Allmendinger Park because it's a residential area, and problems have occurred in the past due to the size of the crowd. Also, team buses need to get through the area, he said.
Ryan J. Stanton covers government for AnnArbor.com. Reach him at ryanstanton@annarbor.com or 734-623-2529.