Posted on
Tue, Mar 20, 2012 : 11:41 a.m.
A third Democrat enters 55th District state rep race
By Tom Perkins
A third Democrat is now vying for the Michigan State House of Representatives 55th District seat.
Andrea Brown-Harrison, a first term Pittsfield Township trustee, recently announced her candidacy.
Brown joins Bob Davidow and Adam Zemke among Democrats in the running for the seat. Incumbent Republican Rick Olson previously said he is considering switching parties because the 55th District is now heavily Democratic under new redistricting plans.
The redrawn district includes Augusta Township, York Township, Pittsfield Township, Ann Arbor Township and part of Ann Arbor. Before the redrawing, the district included Pittsfield and York townships in Washtenaw County and several townships in Monroe County.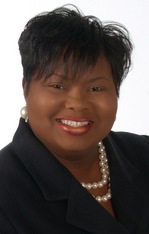 Brown-Harrison, 47, highlighted her experience with the issues that are central to her campaign. She is a former teacher or math mentor in Ann Arbor, Milan, Willow Run and Ypsilanti Public Schools. She said she was a part of the Michigan Education Association and grew up in Flint in a family with ties to the United Auto Workers.
Brown-Harrison also is a parent with two children and is married to an Ann Arbor firefighter, so issues at the state level pertaining to women and families are something she fully understands, she said.
"I lived those issues," she said. "I'm not talking about what I think needs to be done in the schools; I worked in schools with students. I'm not talking about the threat to collective bargaining; I grew up in a family involved with the UAW, so I know how important collective bargaining has been."
She said she will work to reverse recent changes to collective bargaining.
"I feel we have to fight with everything in us to make sure the clock isn't turned back, and the progress we have made isn't turned back," Brown-Harrison said.
Brown-Harrison said Gov. Rick Snyder and the Republican controlled legislature has cut around $540 million in funding to public schools, which averages around $400 per pupil. She said class sizes are too large, students are lacking materials and programs and schools are suffering from those cuts. She said that funding needs to be restored.
"I've worked in the schools and seen how hard teachers work, " she said.
Cuts to state shared revenue is an issue Brown-Harrison said is heavily impacting local communities. She said the state trimmed around $100 million from shared revenue, a move that squeezes local communities' budgets and forces them to consider cuts to fire and police jobs.
Brown-Harrison said she is also concerned about seniors, who she said are now being asked to contribute $340 million in pension taxes. She also wants to see additional money directed toward public universities.
Brown-Harrison earned a degree in political science Eastern Michigan University and is pursuing a master's in teaching at the University of Michigan-Dearborn.
She is a former news writer at two Detroit television stations and a communications advisor and speechwriter for several state senators.The latter provided experience with the legislative process, allowed her to work on the floor and generally gave her a greater understanding of how Lansing works, she said.