A-10 Thunderbolts fly over Ann Arbor on way back to Selfridge
Posted on Fri, Sep 14, 2012 : 4:21 p.m.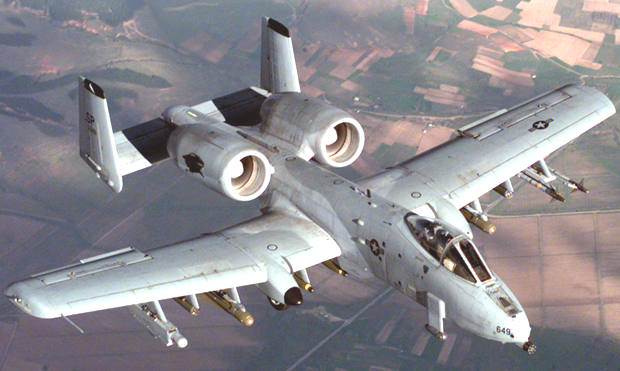 Air Force photo

Those military aircraft flying low over the Ann Arbor area Friday afternoon were A-10 Thunderbolt II planes.

They flew low over Ann Arbor area about 2:30 p.m. on their way back to Selfridge Air National Guard Base from Lansing, said Penny Carroll, spokeswoman for the 127th Fighter Squadron of the Michigan Air National Guard.

Carroll said the planes were practicing low-altitude tactical navigation, meaning they were spotting landmarks on the ground to find their way back home.

Thunderbolts also are known as warthogs "because they're ugly," Carroll said.

The military planes' flight over Ann Arbor follows a flyover of Michigan Stadium by a B2 Stealth bomber before the game with Air Force Saturday.