AATA experiencing bus delays due to power outage
Posted on Thu, Jun 28, 2012 : 5:51 p.m.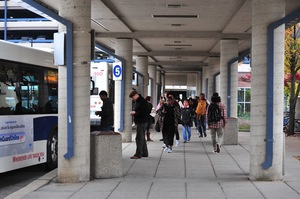 The Ann Arbor Transportation Authority is experiencing several delays throughout the Ann Arbor area due to the power outages affecting nearly 6,000 DTE customers.

The following routes are being affected: Route 6, to Ann Arbor and to Ypsilanti/Meijer; Route 7, to and from downtown; Route 15, from downtown Blake Transit Center; and Route 36, to and from U-M's Central Campus. Buses are being projected to be a minimum of 30 minutes behind schedule.

"We're down 48 minutes on our buses and we're trying to get them up and running," said a customer service ombudsman for the AATA.

The AATA is advising riders that the routes serving southern Ann Arbor near Scio Church Road, State Street, South Industrial Highway and Briarwood Mall are experiencing major delays due to traffic back ups caused by traffic light outages in those areas.

Riders are encouraged to leave extra time to make trips and use RideTrak to check the real-time status of buses.

A fire at a DTE substation on South State Street knocked out power to about 6,000 customers in Ann Arbor Thursday afternoon, a DTE spokesman said.

The area without power included Briarwood Mall; however power was restored to the mall just before 5:30 p.m.