Posted on
Fri, Oct 14, 2011 : 12:12 p.m.
AATA gets $3.8 million in federal grants to help expand transit services in Ann Arbor
By Ryan J. Stanton
The Ann Arbor Transportation Authority has been awarded two separate federal grants totaling $3.8 million, U.S. Sens. Carl Levin and Debbie Stabenow announced.
About $2.6 million of that will help fund the Reimagine Washtenaw project, designed to increase transit service frequency on Washtenaw Avenue, while $1.2 million will help fund the Ann Arbor Connector project to study advanced transit options in the city.
AATA officials could not be reached for comment, but a news release from Levin's office offered the following descriptions of the projects: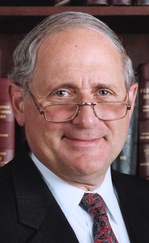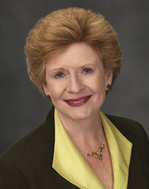 ReImagine Washtenaw

This project was selected on a competitive basis through the FY 2011 Bus Livability Program. Reimagine Washtenaw is a program jointly developed by the four jurisdictions in the corridor (the city of Ann Arbor, the city of Ypsilanti, Pittsfield Township, and Ypsilanti Township), the transit operator, the Michigan Department of Transportation, and Washtenaw County. ... As part of this larger effort, this project will purchase clean diesel buses with hybrid-electric components to increase bus service in this corridor.

Ann Arbor Connector

This project was selected on a competitive basis through the FY 2011 Alternatives Analysis Program. The study will examine transit alternatives in the 8.5-mile crescent-shaped corridor extending from northeast Ann Arbor through the University of Michigan (UM) North and Central Campus, through the UM South Campus to Briarwood Mall near I-94. The study area incorporates two "Signature Transit Corridors" (the Northeast and the South) that were identified to focus new development and support a higher density of land use without generating the need for additional roadway improvements. The signature corridors are intended to improve access to major activity centers while complementing Ann Arbor's goals to be a walkable and livable community. The study area also provides connectivity between the UM campuses, with downtown Ann Arbor, the traditional civic, economic, and cultural heart of the community, located just west of the Central Campus.
The grants are part of 11 announced this week for Michigan transportation projects. For the full list of projects, visit http://go.usa.gov/9Rj.
Levin and Stabenow said in a statement the projects were selected by the U.S. Department of Transportation on a competitive basis.
"These grants will create jobs and provide Michiganians across the Southeast Michigan with upgraded public transportation options," Levin said. "These funds will support environmentally friendly projects and are solid investments in future growth. These grants will allow transit agencies to improve the customer experience and reduce their environmental impact."
Stabenow shared similar thoughts.
"Many families depend upon public transportation to shop and to get to class or to work," she said. "In these tough economic times and with gas prices taking more of a bite out of family budgets, these projects will go a long way in making transportation more affordable."
Ann Arbor officials heard the findings of the initial feasibility study for the Ann Arbor Connector project earlier this week. The study recommends bus rapid transit, light rail, streetcars and an elevated system such as a monorail as options to meet the city's future transportation needs.
Ryan J. Stanton covers government and politics for AnnArbor.com. Reach him at ryanstanton@annarbor.com or 734-623-2529. You also can follow him on Twitter or subscribe to AnnArbor.com's e-mail newsletters.