Posted on
Wed, Sep 5, 2012 : 4:59 p.m.
AATA officials say countywide transit tax could go to Washtenaw County voters in May
By Ryan J. Stanton
Ann Arbor Transportation Authority officials predict ridership would increase by 3.6 million trips per year — to an estimated 9.6 million — within five years of a new countywide transit system.
That's if all of the proposed service improvements included in a new five-year countywide transit plan released on Wednesday are implemented.
To finance those improvements, AATA officials said on Wednesday they're planning to seek a countywide levy of 0.584 mills — an amount that would cost about $1 a week for most Washtenaw County taxpayers — and the millage could go before voters as soon as May 2013.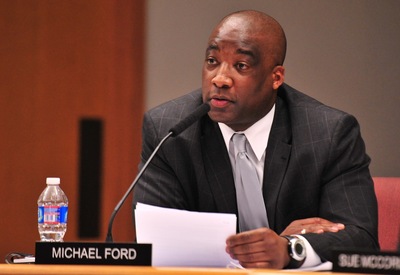 Ryan J. Stanton | AnnArbor.com
"Our vision would allow anyone in Washtenaw County to travel throughout the county using public transportation," AATA CEO
Michael Ford
said in a statement.
"Our residents and our communities have to connect to prosper and thrive," Ford added. "This plan will serve the transit needs of residents and businesses regardless of where they live in Washtenaw County, while also promoting regional economic development and a better quality of life."
AATA officials are confident funding for countywide mass transit has support from a majority of Washtenaw County residents. They cited a March survey showing 59 percent of likely voters would support a 1-mill tax to fund a new countywide transit agency.
Ford noted the plan released on Wednesday calls for a new millage that is almost half that amount, which should strengthen support for a 2013 millage request.
The new five-year plan includes projected operating and capital expenses that total nearly $223 million over the five-year period. The five-year expenditures would be offset by an estimated $184.2 million in revenue, resulting in a gap of $38.8 million.
The plan proposes an array of public transit improvements throughout the county, including a 56 percent increase in service hours in Ann Arbor and Ypsilanti, more frequent service, more routes and fewer transfers, more affordable fare choices, and extended weekend and late-night service.
It also includes more service for Chelsea, Dexter, Milan, Saline and other communities that are going to be asked to pay into the system through the new countywide millage.
AATA officials said safeguards are in place to ensure current transit services will be maintained. Should a new countywide authority be formed, they said, Ann Arbor's 2-mill transit tax and Ypsilanti's 1-mill transit tax would be used to fund ongoing services within each community.
The new plan represents a short-term vision for public transportation in Washtenaw County and creates a blueprint to begin implementing the 30-year vision previously developed.
AATA officials said the vision is a culmination of more than two years of work in obtaining input from citizens, officials and civic leaders representing local governments from throughout county.
In order to ensure all communities that wish to participate in countywide transportation will have a voice in the decision-making process, the AATA established districts representing every local government unit in the county and each district selected a representative.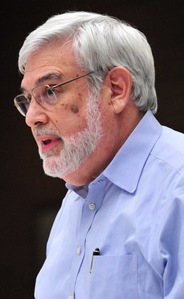 "These representatives have been meeting to discuss future plans and are now meeting with the AATA board at every official meeting," said AATA Board Chairman
Jesse Bernstein
. "As we move forward with implementation, each community can decide to participate in the new transit organization and receive services paid for with local voter-approved funds or not."
All Washtenaw County residents are invited to learn about the five-year plan at any one of eight public meetings scheduled in September. The dates and locations are located at MovingYouForward.org.
Meetings are being held in each of the eight districts throughout the county. The one in Ann Arbor takes place from 6:30-8:30 p.m. Sept. 24 at the downtown library.
The next major step in the countywide transit expansion process involves having the AATA board and representatives from other communities serving on the "unincorporated 196 board" request that the county clerk file incorporation papers to create a new authority.
The AATA will notify all local governments of the filing. Each local government will have 30 days to respond as to whether it will participate in the new authority. Communities that opt out will not be part of the authority nor receive any services paid for with voter-approved funding.
If approved by voters, the AATA's assets would be transferred to the new authority, which would be governed by a new 15-member board. Ann Arbor would receive seven appointments to the new board, with the other board members representing other parts of the county.
Ryan J. Stanton covers government and politics for AnnArbor.com. Reach him at ryanstanton@annarbor.com or 734-623-2529. You also can follow him on Twitter or subscribe to AnnArbor.com's email newsletters.