Posted on
Tue, Jul 24, 2012 : 10:05 a.m.
About 80,400 Washtenaw County residents with pre-existing conditions could gain coverage under Affordable Care Act
By Amy Biolchini
About 80,400 Washtenaw County residents and nearly 2.4 million Michigan residents under the age of 65 with what insurance companies deem "pre-existing" conditions could gain insurance coverage under the Patient Protection and Affordable Care Act, according to a new report.
Families USA, a non-profit, non-partisan consumer health group, issued a report Tuesday, July 24, that detailed the number of Michigan residents that will now be eligible for health insurance as a result of the 2010 act.
The U.S. Supreme Court recently upheld the Constitutionality of the act in June after it was challenged.
Pre-existing conditions are medical conditions a person has before applying for health insurance that can be as common as heart disease, high blood pressure, cancer and asthma. Adults with pre-existing conditions can be denied healthcare by insurance companies -- a practice that will change after Jan. 1, 2014.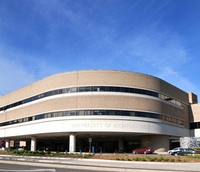 University of Michigan Health System photo
About 26.4% of Washtenaw County residents have pre-existing conditions, according to the report.
The Affordable Care Act, which is implemented in phases from 2010 to 2014, means those individuals can no longer be denied coverage, charged a higher premium, or sold a policy that excludes coverage of important health services.
More than half of individuals in Michigan age 55 to 64 years old have a pre-existing condition, according to the report.
Read the entirety of the report here: Michigan Pre-Existing Condition Population.pdf
Amy Biolchini covers Washtenaw County, health and environmental issues for AnnArbor.com. Reach her at (734) 623-2552, amybiolchini@annarbor.com or on Twitter.