Air quality alert issued for Ann Arbor area
Posted on Thu, Jun 14, 2012 : 8:02 p.m.
The Michigan Department of Environmental Quality has issued an air quality alert, in the Ann Arbor area for Friday. It's the third such alert this year.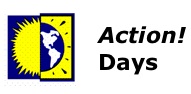 The department declared Friday an action day for elevated levels of ozone. Pollutants are expected to be in the unhealthy range for sensitive groups.
The alerts are issued when ground-level ozone and fine particle pollution exceed levels considered healthy. The department urges people, especially those with respiratory conditions such as asthma, to avoid prolonged outdoor exertion.
People and businesses are also urged to avoid activities that lead to ozone formation. These activities include: refueling vehicles, using gasoline powered lawn equipment and using charcoal lighter fluid.
The National Weather Service forecasts a mostly sunny day Friday with a high near 86. Even warmer weather is expected for the weekend with mostly sunny skies Saturday and a high of 89. Expect a 50 percent chance of showers and thunderstorms Sunday with a near 88.
The ozone action day Friday is in effect for Washtenaw and Genesee, Lapeer, Livingston, Macomb, Monroe, Oakland, St. Clair and Wayne counties.
For updated forecasts and conditions anytime, visit AnnArbor.com's weather page.