Posted on
Wed, May 12, 2010 : 11:28 a.m.
Alicia Ping files to run in place of sister in Washtenaw County's 3rd District commissioner race
By Ryan J. Stanton
In the final hour before Tuesday's candidate filing deadline elapsed, Washtenaw County Commissioner Jessica Ping withdrew her name from the running, deciding not to seek reelection to her seat in the county's 3rd District.
In her place, her sister Alicia Ping, a longtime member of the Saline City Council, filed to run instead.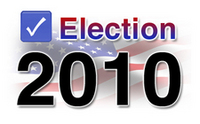 It's a move that's drawing criticism from members of the Democratic Party. The Ping sisters are both Republican.
Jessica Ping, who was elected in 2006 and reelected in 2008, said in an interview on Tuesday she thought long and hard about running for a third term and decided to put her political career on hold - at least for now.
"I have been torn all day today," she said. "What it comes down to is that I've had to prioritize my life, and my family is my No. 1 priority."
She said it wasn't until Mother's Day when she was sitting with her 5-year-old son Sullivan that she made the decision. She noted that she's recently married, expecting her second child in August, and trying to balance a full-time job with family commitments.
"I love being a county commissioner, I love what I do, but the reality is I love being a mom and a wife, too," she said.
Democrats say the fact that the Ping sisters waited until the last minute to make the switch without telling anyone was disingenuous. They argue other 3rd District candidates might have come forward if they had known it was going to be an open seat, and they wouldn't have to face an incumbent. Alicia Ping is the only candidate on the ballot now.
"I don't think that's playing fair. It's gamesmanship," said Stuart Dowty, chairman of the Washtenaw County Democratic Party. "It's not a principled way to operate in the political system. I think it also reflects on the character of a person involved who chooses to engage in politics in that way."
Frank Parkinson, a Democrat who has eyed the 3rd District seat in the past and lost to Jessica Ping in 2008, said he assumed she was running again and hadn't considered whether he would run if she didn't.
"I don't know that it would have made a big difference to me, but it might have made a difference to other prospective candidates had they known they weren't running against an incumbent," Parkinson said.
Jessica Ping, who originally filed paperwork in January to seek reelection, said she expected criticism for her late decision to not run. She said she didn't want to let down her party, which is why she approached her sister.
"I just felt this huge relief that I wasn't going to stick the party with nobody, and that somebody would step in, and we believe in a lot of the same issues," she said. "I think there's a great person that's going to be able to be in this spot and she's very qualified."
Mark Boonstra, chairman of the Washtenaw County Republican Committee, said he didn't have advance knowledge of the decision.
"I understand it was a late decision, that Jessica decided for personal reasons that she had to step aside," he said. "I respect that, I had no advance notice of that, and I'm confident that, if she's elected, Alicia will serve the county well."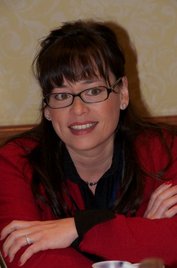 Alicia Ping is a lifelong resident of Washtenaw County and longtime member of the Saline City Council. She is a board member of the Foundation for Saline Area Schools, Saline Area Senior Center, Saline Environmental Commission as well as many other local, state, and national organizations.
"I am stepping up to run for county commissioner to continue serving my community," she said. "My background in finance, along with my common sense approach to budgeting and management, will be valuable in the effort to keep Washtenaw County on solid financial footing."
A personal financial representative with the Northwestern Mutual Financial Network, Alicia Ping said she believes she is in a strong position to provide county taxpayers with the leadership they deserve.
Jessica Ping said she'll miss being on the county board.
"I feel like I've always made sure that I've put my constituents first, making sure I represented the county and my constituents, and making sure that the western side of the county was heard," she said. "There were certain things I brought forth and I feel like I've done well. I'm not saying my political career is over, just the timing right now is not right for me."
Boonstra said he's encouraged to see so many Republicans turn out to run in this year's races. GOP candidates have lined up in 10 of the 11 county commissioner districts.
The only race where there isn't a Republican is in the 10th District, where Chase Ingersoll decided not to run against Conan Smith to instead seek the 53rd District state House seat being vacated by Smith's wife, Rebekah Warren.
Washtenaw County's 3rd District includes Saline and Manchester and the townships of Bridgewater, Freedom, Lodi, Manchester, Saline, Sharon and a portion of Scio.
Ryan J. Stanton covers government for AnnArbor.com. Reach him at ryanstanton@annarbor.com or 734-623-2529.