Posted on
Tue, Jan 26, 2010 : 12:01 p.m.
Ypsilanti medical marijuana competition canceled - but will be rescheduled, organizers say
By Lee Higgins
An organizer of a medical marijuana competition said today he's canceled the Jan. 30 contest because of the threat that participants could be criminally prosecuted. But he says he's planning another contest in October, which gives him more time to research the law.
"I'm not interested in putting people's welfare in jeopardy to prove a point," said Anthony Freed, executive director of the Michigan Marijuana Chamber of Commerce, which organized the event.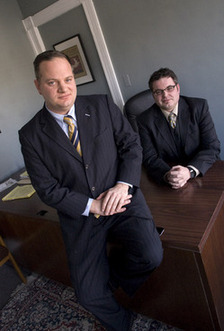 The contest was a small part of the overall Michigan Caregivers Cup, Freed said. The event will continue as scheduled from Jan. 29-31 at the Ann Arbor Marriott Ypsilanti at Eagle Crest. The Cup aims to raise awareness of the recent legalization of medical marijuana and includes live music, guest speakers and marijuana growing classes.
As for the contest, Freed said it's clear he had a different interpretation of the Michigan Medical Marihuana Act than the Washtenaw County Prosecutor's Office.
To compete, state-licensed medical marijuana growers planned to provide marijuana samples to patients with state-issued medical marijuana cards. The patients were going to judge the buds for quality - using vaporizers, glass pipes or rolling papers. People with serious health problems, including cancer, were going to participate.
The legal issue, prosecutors said, is that growers were going to be providing a quantity of marijuana that would be divided among more than five patients or "judges." That violates the Michigan Medical Marijuana Act, they said.
The event was originally scheduled at the hotel, but was recently moved to an undisclosed location as prosecutors were questioning the legality of it. Washtenaw County Chief Deputy Assistant Prosecutor Steve Hiller said Monday canceling the Jan. 30 contest was "a good choice."
Freed said several people who signed up don't want their money back, but want to participate in the competition being planned for October. Freed said he's looking forward to this weekend's three-day program.
"A successful event means thousands of people learn about the ability of medical marijuana," he said.
Lee Higgins covers crime and courts for AnnArbor.com. He can be reached by phone at (734) 623-2527 or email at leehiggins@annarbor.com.