Posted on
Fri, Sep 24, 2010 : 12:18 p.m.
Ann Arbor-backed PACE legislation moves through state Senate with revisions
By Ryan J. Stanton
Ann Arbor-backed legislation that could help property owners across Michigan finance energy efficiency improvements took a step forward on Thursday.
The state Senate voted 25-8 in favor of the Property Assessed Clean Energy legislation sponsored by state Rep. Rebekah Warren, D-Ann Arbor.
After some changes by the Senate — limiting the scope to benefit only commercial properties for now — the bill is on its way back to the House for a vote.
"It's certainly not everything we want now, but it's a good step forward," Warren said, adding that it's a big deal to have the Republican-controlled Senate move the bill forward.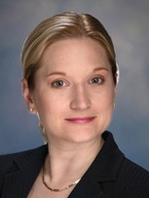 Warren has been fighting for passage of the PACE legislation for several months. Under the program, property owners would be able to borrow money from their local governments to pay for upgrades ranging from high-efficiency furnaces that cost a few thousand dollars to solar-panel systems that can cost tens of thousands of dollars.
The PACE program would allow property owners to repay the loans over time through special assessments added to their property tax bills. Local governments would get the funding by selling municipal bonds to investors.
Several local officials have been pushing for passage of the PACE legislation, including Ann Arbor Mayor John Hieftje and Washtenaw County commissioners Jeff Irwin and Conan Smith.
Irwin had mixed reactions to the Senate's revision of the bill.
"I think that the Senate cut a little bit out of its usefulness, but I'm still glad it's moving," he said. "It's a big huge opportunity. Energy efficiency and conservation, saving money, reducing pollution, putting people to work — it's such a no-brainer."
In a guest column on AnnArbor.com, Warren and Irwin laid out how the PACE program would work: (1) a property owner would contact the city or county; (2) an energy audit would identify the highest value energy efficiency improvements; (3) a financing plan would be agreed to between the government and the property owner stipulating the cost of the improvements and the appropriate rate of the special assessment needed to refund the community over time; and (4) the improvements would be made, saving money and reducing pollution.
Smith said he expects Ann Arbor will be the first city in Michigan to implement the PACE program once the governor signs it into law.
"It's been narrowed to only apply to commercial buildings, but it's a great first step," he said. "I'm just really excited. I had hopes that the Senate would act on this."
Smith is the executive director of the Michigan Suburbs Alliance, a Ferndale-based nonprofit agency heading up a new Regional Energy Office. That office is likely to be involved in the implementation of the PACE program throughout Southeast Michigan.
"On implementation, we'll be working with cities to get ordinances passed and to make sure there's funding available," Smith said. "The program is only for commercial buildings at this point, but that's fine because they are some of the worst offenders."
Smith said one of the problems preventing PACE from assisting homeowners is that, on a national level, mortgage-finance agencies Fannie Mae and Freddie Mac have been resisting efforts to make it easier for homeowners to get loans for energy efficient upgrades. The debate is over who gets paid first if a borrower defaults.
"Fannie Mae and Freddie Mac won't allow PACE financing on any home they have a mortgage interest in, which is one reason we could only get commercial here and not residential," Smith said, adding it's unfortunate "because the loans could be structured like taxes and move with the house rather than superseding their interests."
Warren said she hopes the federal government will resolve those larger issues so the PACE program can help homeowners in Michigan in the future.
For now, Warren said she expects it to be signed into law and give businesses a boost.
"For a lot of our small businesses owners, in particular, it will be a great opportunity and really help them get some savings on their energy bills," she said. "One of the biggest challenges that many of our businesses have right now is (getting funding for upgrades). Just having the funding to do any kind of capital improvements is out of reach for a lot of folks, so this gets them fast access to affordable capital to do improvements that, in the long-run, save them a lot of money on energy use and help us reduce our carbon footprint as a community."
Ryan J. Stanton covers government and politics for AnnArbor.com. Reach him at ryanstanton@annarbor.com or 734-623-2529.