Posted on
Sun, Dec 18, 2011 : 5:53 a.m.
Union jobs or cheapest labor? Ann Arbor school board debates the merits
By Danielle Arndt
Ann Arbor Public Schools has chosen a Flint-based company to do heating, ventilating and air-conditioning work, but the decision has sparked debate about the role schools should play in supporting local businesses and union jobs.
The Board of Education voted 5-2 last week to enter into a five-year agreement with D.M. Burr for 2,000 hours of HVAC service work, or the equivalent of one full-time employee.
The $93,025 contract with D.M. Burr is expected to save the district about $67,000 a year, and will be renewed annually.
The decision to hire D.M. Burr was opposed by local labor representatives, who urged the school board to do business with local, prevailing wage companies.
Jim Burns, a member of the International Brotherhood of Electrical Workers Union, said approximately 10,000 people with skills in the building trades live in Ann Arbor.
"We live and pay taxes here to the school system … We don't want our hard-earned taxpayer dollars to go toward using a business out of Flint," he said.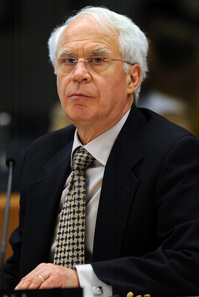 But school board member
Glenn Nelson
argued in favor of going with the lowest bidder. He said the money that is saved can be used toward hiring a teacher or ensuring budget cuts stay further away from the classrooms.
"That is why we do the lowest qualified bidder," Nelson said. "The remaining almost $67,000 for a year is about what one teacher costs the district. ... A vote for D.M. Burr is a vote for both lower class sizes and HVAC."
The issue first came to the board in late November, when Randy Trent, executive director of physical properties for Ann Arbor schools, recommended switching contractors for journeyman services in 2012.
Trent solicited bids for the work and received 10 offers, ranging from D.M. Burr's $93,025 to a high bid of $251,940. Six of the bidders were in the $160,000 to $180,000 range.
AAPS previously contracted with Johnson Controls Inc. for journeyman services. Johnson Controls has an office in Ann Arbor and is a member of the Local 636 labor union. Its bid came in at $159,751.
At its Nov. 30 meeting, after hearing from several local union workers, the board expressed concerns about D.M. Burr's qualifications and about not contracting with a local, prevailing wage business.
Trent returned to the board last week with more information about D.M. Burr's credentials and recommended selecting the lowest bidder.
Members of the local unions attended the meeting as well, to encourage the board to do business with local companies not just for the HVAC contract, but also in the future.
Ken Wadland, of Ann Arbor, said he has voted in support of every school millage and bond and does so because he "values Ann Arbor and values the community and part of that is the education system."
"It's about the total value," Wadland said. "That's what I look at when paying these taxes for the school system, and I think that's what the board needs to look at."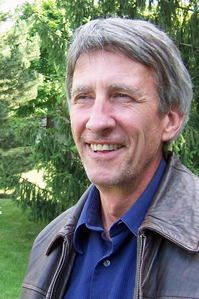 Brit Satchwell
, president of the
Ann Arbor Education Association,
said the district could end up paying more if it has to spend additional money to repair poor work.
"I understand how seductive the lure of low prices is, but the lure of low prices could bring us further down that spiral," he said.
He added the school system is important for more reasons than just its students.
"We are the beacon that brings people to Ann Arbor and we are the thing people point back over their shoulders to when they leave," he said.
Trustee Simone Lightfoot, who voted against hiring D.M. Burr because she did not think it was qualified to do the work, said she would like to see the board discuss a possible policy pertaining to hiring local.
Trustee Christine Stead, who voted in favor of the D.M. Burr contract, said she would agree to exploring some type of procedure or "methodology" for awarding contracts. She said while AAPS is in the business of education — not the business of economic development — it needs a way to value its contributors to the local economy.
Stead and Nelson were joined by board President Deb Mexicotte, Trustee Andy Thomas and Trustee Irene Patalan in approving the D.M. Burr contract.
Patalan said it is her duty as a board member to keep the district's dollars as close to the classroom as she can.
Trustee Susan Baskett, who opposed the D.M. Burr contract, said she wishes she could guarantee the money saved would be used for a teacher or for the classroom.
"But I don't think we want to be making even a hint of a promise of that under the current circumstances," she said.
The board plans to revisit this topic at an upcoming Committee of the Whole meeting.
Staff reporter Danielle Arndt covers K-12 education for AnnArbor.com. Follow her on Twitter @DanielleArndt or email her at daniellearndt@annarbor.com.