Posted on
Mon, Jul 11, 2011 : 2:35 p.m.
Ann Arbor city administrator finalist withdraws, leaves 2 candidates to be interviewed
By Ryan J. Stanton
One of the three finalists for Ann Arbor's city administrator job has withdrawn his name from consideration, city officials said this afternoon.
Harry Black, executive vice president and chief operating officer of Global Commerce Solutions Inc. in Washington, D.C., no longer is in the running. That leaves two candidates — Ellie Oppenheim and Steve Powers — who will be in town this week for interviews.
"The committee decided to select three candidates, not alternatives, so now we have two to interview," said Council Member Sabra Briere, D-1st Ward, a member of the search committee.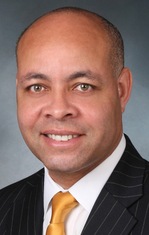 "Each candidate that the committee selected had a different strength," she said. "It seemed to me really clear that Mr. Black had a lot of financial strength and that's a good thing to have, but we'll see what we think when we meet the other people."
Powers has served as the administrator in Marquette County since 1996. Marquette County sits on the south shore of Lake Superior and is home to Northern Michigan University, so he brings experience dealing with a university — which Ann Arbor officials are looking for.
Oppenheim was president and CEO of the Reno-Sparks Convention and Visitors Authority since 2006 but resigned in February saying she wanted to be able to spend more time with her ailing mother. She currently serves on the Nevada State Commission on Tourism and Destination Marketing Association International Board of Directors.
She also has worked for the cities of San Jose and San Diego, as well as the University of Wisconsin and Stanford University.
Ann Arbor received about 60 applications for the administrator job. A consultant hired by the city, Affion Public, narrowed the pool of candidates down to nine last week.
Briere and other members of the search committee reviewed the qualifications and backgrounds of those nine and decided on the three finalists. She acknowledged there were multiple internal candidates.
Briere said it wasn't a conscious choice to go with external candidates only. In fact, she said there was no discussion of it.
"Council members took a straw poll — they named the letters of the candidates they liked and there was consensus on these three," she said. "We didn't know who were were looking at."
The search committee is chaired by Council Member Marcia Higgins, D-4th Ward. Other members include Tony Derezinski, D-2nd Ward; Christopher Taylor, D-3rd Ward; Mayor John Hieftje and Briere.
Powers and Oppenheim are expected to participate in interviews with council members starting at 7:30 a.m. Tuesday inside city hall.
The public will have a better chance to meet the finalists at a public reception for the candidates in the Justice Center lobby at 301 E. Huron St. from 5:30 to 7:30 p.m. Tuesday.
On Wednesday, individual candidates will participate in public presentations to the City Council in the city hall council chambers from 8 a.m. to noon. Each candidate will present for 15 minutes followed by 40 minutes for interview team questions.
The presentations will be televised on Community Television Network.
Briere said she's going to refrain from making any judgments until after the interviews. She added she's not committed to making a decision between only Powers and Oppenheim
"If the two that are remaining don't do it for us as a whole council, that's not going to kill us," she said. "Tom Crawford is doing a fine job in the interim and we can reinitiate the search or go back and look at the other candidates."
For more info on the candidates, read their bios here.
Ryan J. Stanton covers government and politics for AnnArbor.com. Reach him at ryanstanton@annarbor.com or 734-623-2529. You also can follow him on Twitter or subscribe to AnnArbor.com's e-mail newsletters.