Ann Arbor City Council approves changes to city investment policy
Posted on Tue, Dec 6, 2011 : 3:19 p.m.
The Ann Arbor City Council voted unanimously Monday night to approve changes to city policy, giving the city new options for investing its money.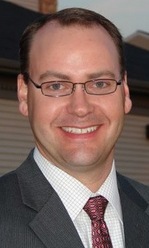 The city has watched its financial return on investments steadily shrink ever since the economy went south in 2008.
City Treasurer Matt Horning told council members the changes to the investment policy are intended to allow the city to structure its portfolio to be less reactive to market volatility and improve yields, while adding new restrictions to ensure diversification.
The city has $229 million tied up in investments. Through Sept. 30, the city saw a 1.81 percent return, according to a third-quarter investment portfolio report.
That's down from 2.22 percent in calendar year 2010, 3.1 percent in 2009, and 3.87 percent in 2008, according to year-end reports reviewed by AnnArbor.com.
Horning offered an overview of the proposed investment policy revisions during a recent meeting of the council's budget committee.
Click here to read that story.