Posted on
Thu, Aug 2, 2012 : 5:59 a.m.
Ann Arbor LGBT community group joins statewide hunger strike for gay rights
By Amy Biolchini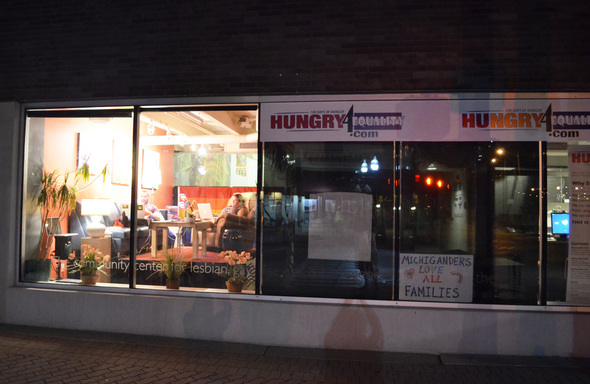 Courtesy of Johnny Jenkins, Affirmations programs director
A 100-day hunger strike that
kicked off this week
in metro Detroit to bring attention to the issue of
gay rights
in Michigan has brought lesbian, gay, bisexual and transgender community leaders together from
Ann Arbor
, Kalamazoo, Benton Harbor, Detroit, Midland and Grand Rapids.
Beginning Monday, volunteers for the "Hungry 4 Equality" campaign began taking full 24-hour shifts sitting in a makeshift living space in the office of Affirmations, a community center for LGBT activities in Ferndale.
People walking by the office can learn of the effort through signage the organization has placed in the windows. As of Tuesday, 50 volunteers had signed up for the strike.
Among the people that have volunteered to fast for 24 hours straight include Terence McGinn, president of the board of directors of the Jim Toy Community Center in Ann Arbor.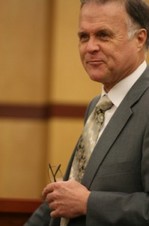 "This is not just a statement being made in Detroit by the folks at Affirmations, but being made by the eight centers across the state," McGinn said. "It's important to express our support for those young folks who face an unequal future."
The center, located on Braun Court, serves the gay, lesbian, bisexual and transgender community in Ann Arbor.
A number of laws in Michigan diminish the rights for same-sex couples and gay individuals: A constitutional amendment prohibits gay couples from marrying or entering a civil union, and recently-enacted law discontinued health care coverage for domestic partners of municipal public employees.
In Michigan municipalities that don't have non-discrimination ordinances that specify LGBT individuals as a protected class, LGBT individuals can be fired for their sexual orientation —as well as denied housing.
House Bill 5039 that has been introduced in the legislature would take this a step further, by prohibiting all state agencies and local units of government from adopting non-discrimination clauses.
Two other bills that have been introduced in the state legislature that would further limit the rights of LGBT individuals:
Senate Bill 518 and the corresponding House Bill 5040: Allows public universities and colleges to permit their counseling, social work, or psychology program students to deny counseling and support services to individuals based on their religious beliefs
Senate Bill 975 : Would allow health care payers, health facilities, and health providers a right to decline to provide or pay for certain health care services based on ethical, moral, or religious beliefs
"Michigan is regressive when it comes to the rights of LGBT citizens," McGinn said.
When asked if he was apprehensive about going without food for 24 hours, McGinn said it wouldn't phase him.
"It's such a small sacrifice to try and make such a large point," he said.
"The larger goals of the entire 100-day event is to call attention to the fact that in Michigan right now there are a lot of legal restraints for LGBT folks and people don't always realize this," said Cassandra Varner, director of communications for Affirmations.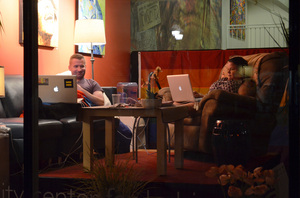 Courtesy of Johnny Jenkins, Affirmations programs director
For Affirmations, organizers are calling it their biggest awareness effort to date.
"This is the biggest thing that we've ever done — and it really is attributed to the fact that we're working with all of the LGBT centers across the state," Varner said.
Because both are nonprofit, 501(c)(3) organizations, they can't endorse candidates in the 2012 election.
But they can supply a slew of educational materials — including an "Equality Rights Hall of Shame" that lists six Michigan legislators and officials for their statements and support of legislation that limit the rights of LGBT individuals: Attorney General Bill Schuette, Troy Mayor Janice Daniels, former Senate candidate Gary Glenn and State Reps. David Agema (R-Grandville); Jase Bolger (R-Marshall) and Tom McMillin (R-Rochester Hills).
Educating voters about the issues facing LGBT individuals in advance of the election hopefully will lead to more conscious voters, Varner said.
The Jim Toy Community Center recently received a $10,000 grant from Michigan Voice to be used to inform voters of gay rights issues in advance of the August and November elections.
McGinn said the grant will be used to pay for food, printed materials and tech support services for volunteers that will be going door-to-door and cold calling people to identify progressive voters in Washtenaw County.
Amy Biolchini covers Washtenaw County, health and environmental issues for AnnArbor.com. Reach her at (734) 623-2552, amybiolchini@annarbor.com or on Twitter.